Suge Knight Arrested with Marijuana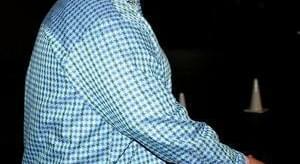 Published on Feb 10, 2012
Death Row Records founder, Suge Knight, was arrested in Las Vegas on minor traffic violations when just under an ounce of marijuana was found in his car. This is not the first drug related arrest Knight has had in Vegas.
Suge Knight has been arrested and jailed in Las Vegas. The Death Row Records founder
was arrested after he was pulled over by police for committing a minor traffic offense. However, he had three outstanding traffic warrants to his name and police also found just under an ounce of marijuana in his possession, which is classed as a minor misdemeanour.
Police jailed the former hip-hop mogul for a short period, before releasing him on $2,600 bail, according to Reuters news agency. Suge Knight (real name Marion Knight) became notorious in the hip-hop world in the 1990s, for the part that he played in launching the careers of Snoop Dogg - who himself was recently arrested for possession of marijuana - and Tupac Shakur. The initial offence that he was pulled over for involved turning without making a proper signal.
It's not the first time that Suge Knight has been in trouble with the law. He was arrested in Las Vegas in 2008 on drug and assault charges. He had been accused of assaulting his girlfriend outside a strip club and threatening her with a knife. In 2009 he sought treatment for facial injuries that he sustained in a fight at a hotel in Scottsdale, Arizona Then, in May 2010, Knight was arrested once more, on suspicion of assault with a deadly weapon.