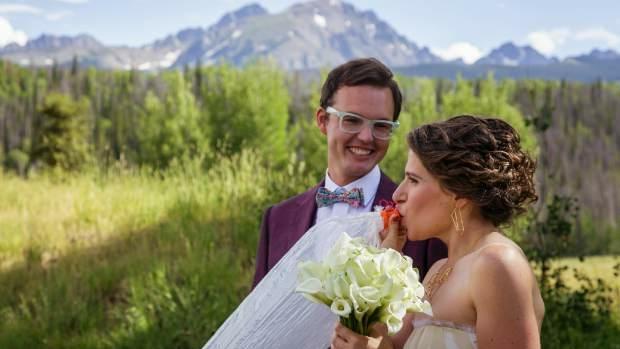 Cannabis becomes wedding mainstream
Weddings have always been about happiness, love, and bringing people together, and receptions are about having a good time with some drinks - but what about couples that prefer things a little greener? The practice is slowly becoming more common to feature cannabis in weddings in places like Colorado, Washington, and Oregon where you can hire a bud tender to supply you and your wedding guests with the finest buds for your perfect day. One luxery cannabis tour company, Cultivating Spirits, has decided to team up with prestigious wedding planners, Distinctive Mountain Events, to bring happy couples the option to incorporate marijuana in their wedding, whether a lot or a little. The team has so far only planned a small group of weddings over the last two years, but their numbers are growing each year and everyone's interest are piquing.
Then it comes down to choosing services. Cultivating Spirits will assist couples in picking the right cannabis strains and other cannabis products. Like deciding on the right cake, couples can do pre-wedding cannabis sampling, and Wolf can help suggest proper strain usage. The company can also assist with a bud bar, bringing in knowledgeable budtenders to assist guests, or provide cannabis and food pairings or infused foods to any events.

Wolf and Cannabis Concierge Events owner Bec Koop teamed up to throw a marijuana-centered wedding expo in Denver's Santa Fe Arts District in mid-January. The Cannabis Wedding Expo showcased 420-friendly vendors, along with special cannabis-themed offerings, such as her cannabis-infused wedding bouquets, floral arrangements and boutonnieres from her company Buds & Blossoms.

She had been rejected from traditional wedding expos, which is one of the reasons why she wanted to create her own. The expo, which sold out all of its vendor spots, was a testament to the rising popularity of the industry.