Cannabis Businesses Owned By BIPOC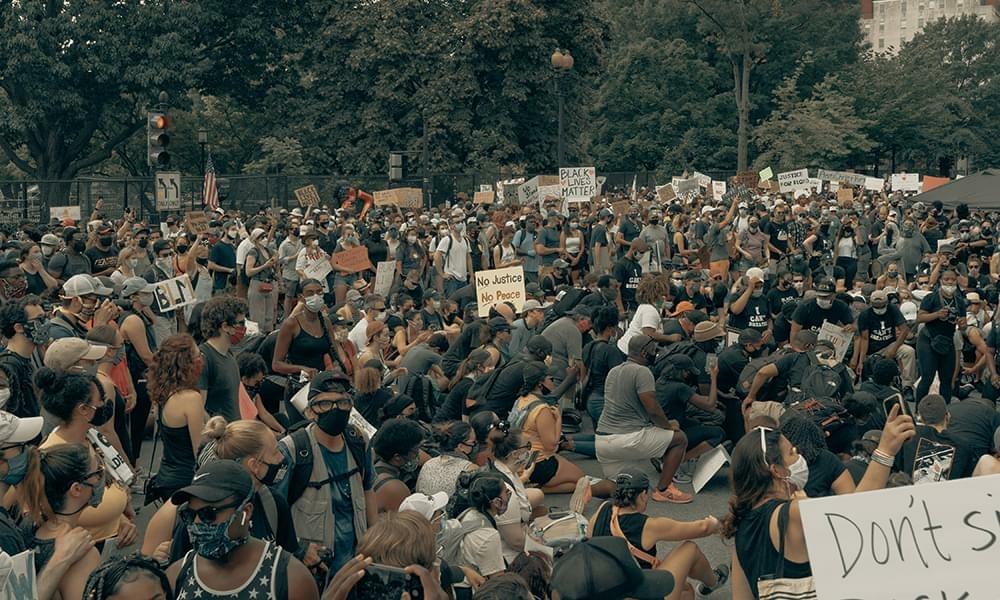 Image source: unsplash.com
Culture
Posted Jul 4 2020
Recent months have brought systematic oppression and racial injustice to the forefront of the national (and worldwide) conversation. Protests, action, support, and solidarity have swept the country, reaching new volumes from individuals and businesses alike. In light of equality movements, one acronym in particular has picked up momentum: BIPOC. This inclusive term stands for "Black, Indigenous and People of Color," and it's helping solidify a large community in a space that has frequently gone without proper representation.
Black Lives Matter & BIPOC
As a movement, Black Lives Matter began in 2013 and has since become the leading voice in black equality and activism. The movement calls for people to understand that, as long as one community or group of people is seen as unequal, then there is no equality. For all lives to matter, black lives must also matter. In a society that has propped up systematic racism for centuries, and with the majority of white citizens passively complicit with such systems, Black Lives Matter is a necessary step toward abolishing the wrongs we have all supported for so long.
The national focus has been on black lives, but the movement itself intrinsically supports equality for all people of color - this is why BIPOC has become such a relevant and socially necessary term. In the BIPOC Project's own words, it "aims to build authentic and lasting solidarity among Black, Indigenous and People of Color, in order to undo Native invisibility, anti-Blackness, dismantle white supremacy and advance racial justice."
Racism & Marijuana
There is no industry unaffected by the inequality of systematic treatment of BIPOC - this includes the cannabis industry. Marijuana has been used to subjugate and wrongfully convict BIPOC, especially black men in poorer communities. Since the 1970s and the beginning of the war on drugs, marijuana possession has been responsible for hundreds of thousands of incarcerated BIPOC, tangible evidence of a larger system of oppression.
BIPOC-Owned Cannabis Businesses
As consumers, we speak loudly with our dollars and have power in where we choose to spend our money and to whom we give our business. As a member of the cannabis community, you're in a position to help by giving your business to BIPOC-owned companies and support people that deserve a seat at the table. Here are some of our favorite BIPOC-owned cannabis businesses.
Founded by Alphonso Blunt and Brittany Moore, and self-branded as "the happy store," Blunts and Moore was the first black-owned retailer to open via Oakland's social equity program. Located directly across from the Oracle Arena, this dispensary can boast both an amazing location and some high-quality weed.
Founded in 2015, this dispensary was the first tribal-controlled dispensary in the nation (the tribe collects the same taxes as the surrounding state of Washington would). Built, owned, and operated by the Squaxin Island Tribe on their reservation, Elevation was created to diversify the tribe's economic portfolio and help secure their future.
Not only was this Boston's first black-owned dispensary, but it was also Boston's first recreational dispensary, period. It's owned by Kevin Hart (not the comedian) and Kobie Evans, who make it a point to support other local businesses and the Boston community at large. Youth enrichment groups, meaningful employment, and community events are only a few of the ways they continue to give back.
Founded by Hope Wiseman, Dr. Octavia Wiseman, and Dr. Larry Bryant, Mary and Main is a medical dispensary in Capital Heights, Maryland. Their mission is cannabis education and safe, healthy products for individuals in need of better medical alternatives. They offer classes, tons of online resources, and provide help in getting a medical card.
Originally from the Dominical Republic, Chef Miguel Trinidad has created a cannabis brand surrounding his Filipino-inspired cuisine. He's based out of New York, so his cannabis restaurant is pretty hush-hush (go if you get the chance). However, he is opening a new dining experience in Los Angeles and is starting a new line of edibles.
Owned and operated by three black female doctors - Dr. Jessica, Janice, and Rachel Knox - this Portland, Oregon clinic is changing the way people view medical marijuana and the benefits of cannabis. The founding family focuses their work on cannabinoid medicines and endocannabinology, helping people understand how various cannabis medicines may offer real health benefits.
Having been in the industry since before the first wave of legalization, Aaron McCrary knows his weed. Initially from Washington state, Aaron has since moved to Las Vegas, where he founded Zion Gardens. He was the first black master grower in Nevada, works to hire marginalized individuals, and his product is quickly gaining popularity.
Founded by Al Harrington, a prolific NBA player, Viola has grown into a cannabis empire. They have hundreds of stores across 15 different states and offer their own branded flower and concentrates. It may be a massive business endeavor, but the heart of the company is its purpose: "Promoting social equity by increasing minority participation in the cannabis industry. Positively impacting communities by reinvesting into the most affected by the war on drugs."
Founded in 2010 by Wanda James and Scott Durrah, Simply Pure was the first black female-owned dispensary in Denver. Not only do they have weed that won in a 2018 Colorado The Grow Off Competition, but they also offer a high-end CBD line. Simply Pure has just about anything you'd want from a top-notch local dispensary.
Hollingsworth Cannabis Company
The Hollingsworth family (which includes Raft Hollingsworth III, his father, grandmother, and two sisters) founded this Washington state company back in 2013, and they have since been focused on producing flower and cannabis oil to various retailers across the state. Everything they cultivate is sustainably grown and processed, and their farm is usually open for public tours.
Here at Where's Weed, we support Black Lives Matter and hope to do our part in righting social wrongs. Stand with us and do your part to help BIPOC communities within cannabis culture get the attention and business they deserve. Shop at these stores, share this post, and comment below if there are other BIPOC-owned cannabis businesses you feel should be on this list.