LGBTQ-Owned Cannabis Brands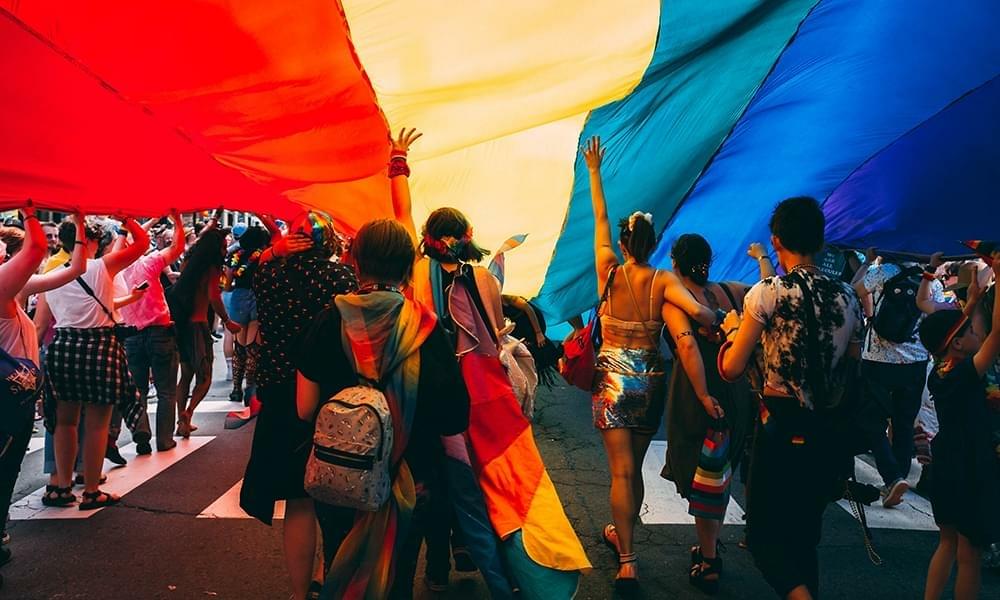 Image source: unsplash.com
Culture
Posted Jul 11 2020
Pride Month may only span the length of June, but supporting the LGBTQ community and the beautiful people that belong to it can (and should) be a year-round practice. One of our favorite ways to show support, as members of the cannabis community, is to shop at LGBTQ-owned cannabis businesses. Where you shop can be a political statement, and shopping at socially aware stores can make a big difference. There are a lot of amazing products out there being produced by brands that stand for something more than just quality weed, and we want to show them our support.
LGBTQ Community and Marijuana
From early on, there has been a strong sense of solidarity between the cannabis and LGBTQ communities - the intersection between the cannabis and LGBTQ movements is one of marginality and activism. A shared tradition of strength and perseverance against cultural norms that would have both groups slide back into the shadows is a bond that continues to promote rights that have long been oppressed.
One of the key figures in the fight for legalized marijuana was Dennis Peron, an openly gay Vietnam veteran. Peron, now considered the godfather of the legal cannabis movement, became an activist after returning from the war. During the 1990s AID/HIV epidemic, Peron realized the benefits of medical marijuana in treating the symptoms of HIV/AIDS. In 1996, he co-write Proposition 215, the Compassionate Use Act (CUA), which legalized medical marijuana in California (the first legalization in the nation). Peron was one of many LGBTQ activists to champion marijuana legalization, all of whom created a better position for people today that identify with the cannabis and/or LGBTQ communities.
LGBTQ-Owned Cannabis Companies
Like we said before, as a member of the cannabis community, one of the easiest, most enjoyable ways you can continue to support Pride is by giving your business to LGBTQ-owned companies. Below are some of our favorite businesses owned by members of the LGBTQ community.
As their slogan states, The People's Dispensary is "empowering communities through cannabis." They started off small but had a tight-knit group of founders - headed by Christina De La Rosa, Charleen Caabay, Chaney Turner, and Michael Schlieker - and have since grown into a larger operation that spans across Portland, Oakland, San Francisco, Los Angeles, and Fresno. Their mission is to empower communities and help LGBTQ and BIPOC owners open their own stores.
Founded in 2017 by Buck Angel and Leon Mostovoy (both activists and artists within the LGBTQ community), Pride Wellness has given $1 of each purchase to the Los Angeles LGBT Center since it's opening. Their products primarily consist of quality flower, several pre-rolls, and various topicals. They are creating a brand around the LGBTQ community and everyone the shop helps support.
The word sonder refers to a connection between you, the world, and the people around you - everyone's lives are just as complex as our own. The two founders, married couple Faun Chapin and M. Paradise, built this vape brand around the concept of cannabis as a creative outlet. Their farms in Mendocino County are run by master growers Leif and Jessica Bolin, their product is sustainably grown, and their stores and website are works of creative genius.
This cannabis beverage highlights vibrant, citrus-forward flavors mixed with the calming effects of 10mg of THC. Based out of Los Angeles and founded by a team that simply goes by Brandon and Ken, Calexo was an at-home experiment to find a way to get high while being polite and remain socially consistent with the alcohol scene. Keep an eye out on Calexo, as the team looks ahead to find new ways to destigmatize weed and plant medicine.
Founded by Leon Mostovoy (the same trans activist that co-founded Pride Wellness), Wings of Wellness is a medical marijuana delivery service based out of Los Angeles. Mostovoy's services make medical marijuana highly accessible and easy to order for anyone in the Inland Empire. Wings of Wellness offers an extensive list of products, ranging from edibles to concentrates.
This company's slogan, "Queer To Table," highlights the importance of the LGBTQ community and its influence on their products and mission. Ventoso Farms is part of the Natural Cannabis Company, which was founded in 2005 by Dona Frank, and is one of the first female-owned and operated cannabis farms in Round Valley. Their farm uses organic practices, everything is 100% sun-grown, and their mission involves a deep-felt responsibility for providing safe, quality cannabis to women and members of the LGBTQ community.
Unoia, which means "beautiful thinking," is a CBD lifestyle brand founded by black, lesbian entrepreneurs Danielle Gray and Brande Elise in 2019. Their brand focuses on the mindfulness, mental health, and self-care that should accompany the use of CBD (their website even offers a 25-minute meditation video), and their products range from CBD oils and CBD honey to muscle relief gels and dog products.
A French-inspired edibles company, Madame Munchie is the brainchild of LGBTQ owner/operator Kim Geraghty. Her primary offering is handcrafted macarons, but you can also treat yourself to peanut butter, chocolate hazelnut spreads, pate de fruits, and fleur prerolls. All her flower is organically grown on her farm in Mendocino County, and her products are available in San Francisco, Los Angeles, and San Diego.
Owned and operated by queer activists Paige Kazazian and Staci Nagy, Faro is a cannabis kitchen focused on "superfood bites" that are completely plant-based and natural. Based out of Denver, Faro operates on the belief that cannabis is one of the most beneficial medicines available and that high-quality edibles is one of the best ways to incorporate it into a healthy lifestyle.
Katie Stem and Kate Black are both life partners and co-founders of Peak Extracts, the first female-owned Oregon extraction company. Located in Portland, this cannabis company offers infused chocolates, a topical rub, and full-spectrum extracts that are all single strain. Their overall mission is about health and wellness, focusing on quality products that offer the most medical relief.
Here at Where's Weed, we're proud supporters of the cannabis and LGBTQ communities, and we hope you get the chance to support local members of both. Please share this post to raise awareness, and comment below if you know of other LGBTQ cannabis businesses that should be on this list. We're all in this together - thank you for being here with us.