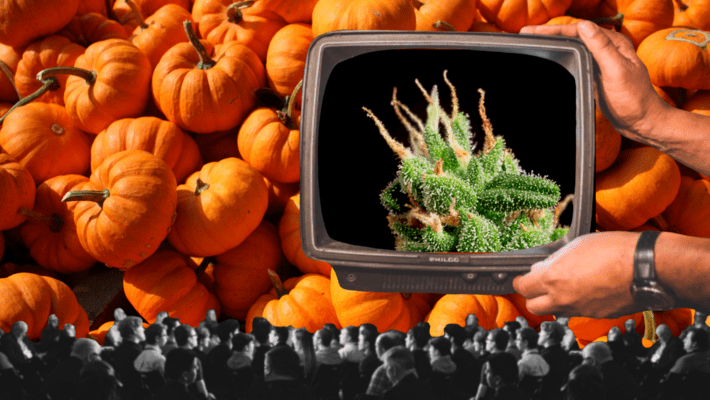 October 2021 Cannabis Events
Fall is officially upon us! With Halloween just around the corner, there are a ton of great cannabis events coming up for the spooky season! Grab your costumes and make sure you check out this month's best cannabis events.
Unless you've been living under a rock, you've probably heard of Puffco and their incredible dab rigs. Puffco has created an exclusive event for its fans who are 21 and over plus own a Peak or Peak Pro electronic dab rig. Catch some of the coolest art, merch and collabs with a ton of musical guests -- including Action Bronson and Flatbush Zombies! Want to catch this incredible cannabis experience? Make sure you are fully vaccinated, then head to this link to RSVP!
The biggest cannabis industry of the year is finally back! After taking 2020 off due to the pandemic, MJBiz is where cannabis industry deals happen. With more than 1000 exhibitors and tons of networking events and opportunities, you'll be sure to get the most out of the cannabis industry. This year's keynote speaker is Daymond John, co-star of ABC's Shark Tank and Founder/CEO of Fubu, in addition to more than 40 sessions exclusive to MJBizCon and curated by the in-house experts at MJBizDaily with topics that address today's biggest cannabis industry challenges. Expo-only passes to MJBizCon are available for $399 and the entire conference is available for $899. (Come check out the Where's Weed booth on the Expo floor this year for the chance to grab some free swag and maybe even win a new bong!)
Other October Cannabis Events
October 1, 2021:
October 2, 2021:
October 3, 2021:
October 4, 2021:
October 5, 2021:
October 6, 2021:
October 7, 2021:
October 8, 2021:
October 9, 2021:
October 10, 2021:
October 11, 2021:
October 12, 2021:
October 13, 2021:
October 14, 2021:
October 15, 2021:
October 16, 2021:
October 17, 2021:
October 18, 2021:
October 19, 2021:
October 20, 2021:
October 21, 2021:
October 22, 2021:
October 23, 2021:
October 24, 2021:
October 25, 2021:
October 26, 2021:
October 27, 2021:
October 28, 2021:
October 29, 2021:
October 30, 2021:
October 31, 2021: