Colorado approves 348 marijuana sales licenses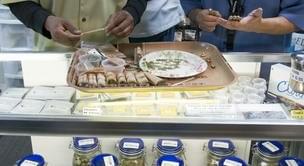 Published on Dec 24, 2013
Kathleen Lavine | Denver Business Journal
The State of Colorado mailed out licenses for 348 retail marijuana businesses Monday, paving the way for them to open once the businesses get approved licenses from the local city or county.
Exactly how many pot shops and other businesses will be open New Year's Day, the day that selling recreational marijuana becomes legal in the state, depends on how many receive local approval by Jan. 1.
The state licenses went to 136 retail stores, 178 retail marijuana growing operations, 31 products manufacturing facilities (which make edible products like cookies or candy infused with marijuana) and three testing facilities, according to the Colorado Department of Revenue Marijuana Enforcement Division.
Read more: