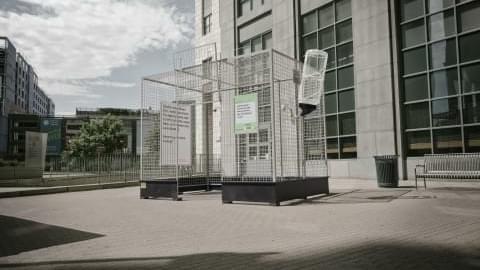 Colorado uses human sized "rat cages" in anti-marijuana campaign
A recent ad campaign, titled "Don't be a Lab Rat" has been launched in Colorado, aimed at persuading teens against using marijuana. As part of the $2 million dollar campaign, human sized "rat cages" were commissioned to be placed near teen hangouts, including the Red Rocks Amphitheatre. Additional funding was spent creating a series of movie trailers and YouTube videos to instill mixed messages of fear mongering. Not only do many consider this a waste of tax-payer money, recent studies show marijuana usage among teens has dropped.
Between 2009 and 2014, teen "30-day" marijuana use has dropped from 25% to 20%, according to findings in the Healthy Kids Colorado study just released by officials at the Department of Public Health and Environment.