Five questions: Here is what's legal (and what's not) in Oregon marijuana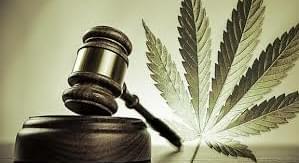 Published on Jun 21, 2015
Adults in Oregon will VERY soon be joining the wonderful world of recreational marijuana. July 1st, 2015 marks the day it will be legal to possess up to 8 ounces of pot in your home and up to 1 ounce in public, but as of July 1st the only legal way to obtain the plant is to grow it yourself. There are talks of allowing medical dispensaries to temporarily sell recreational marijuana to jump start the process, but unless that happens then residents will be forced to wait indefinitely until marijuana businesses are allowed to begin cultivation and sale. It will still be illegal to transport marijuana across state lines, even coming from Oregon's neighbor to the north who has had recreational marijuana for some time now.
WHEN CAN I BUY IT LEGALLY?

There is no hard date. The OLCC does not expect to have the chain of retail recreational marijuana growers, processors, wholesalers and sales outlets permitted and operating until late in 2016. There has been talk in the Legislature about jumpstarting that by allowing recreational marijuana sales through medical marijuana dispensaries as early as October, but that remains up in the air.