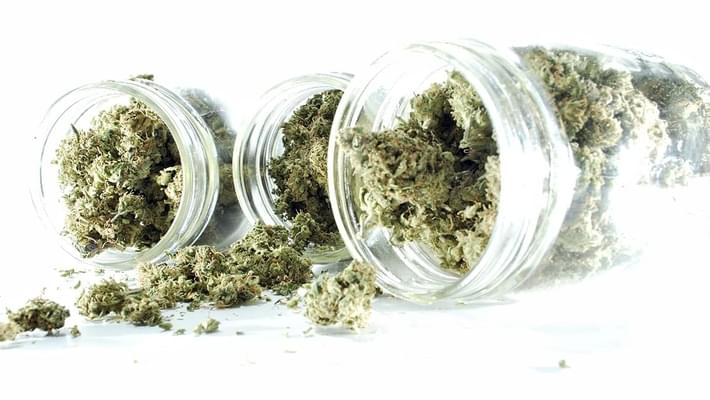 If You Got 'Em: Marijuana Will Be Legal December 15
After voters in Massachusetts passed the recreational marijuana proposition last month, advocates were worried the law might not go into effect on time next week. Luckily, the Governor's Council was able to count and confirm the win for legalization, allowing the law to take effect on December 15. Once marijuana is legal in Massachusetts adults over 21 will be able to possess up to 10 ounces in a private residence and 1 ounce in public. Users will also be able to grow up to 6 plants per person (12 per household), assuming that they're out of sight from the neighbors. Marijuana will also follow alcohol's example with open container laws, meaning any "open container" of cannabis must be in a locked glove box or in the trunk of a vehicle.
Secretary of State William Galvin now says that votes from the November election will be certified in time for the new law to take effect on December 15, the start date outlined in the ballot question voters approved 53 to 46. A spokesman for his office tells the State House News Service that the Governor's Council will not, as some had feared, have to delay final approval until after the New Year. They plan to take up the votes when they meet on Wednesday. Lawmakers as late as this week were not ruling out a delay.

"We're very happy that he certification was done in time to honor the will of the voters," says Jim Borghesani, the former spokesman for the pro-marijuana Yes on 4 campaign.