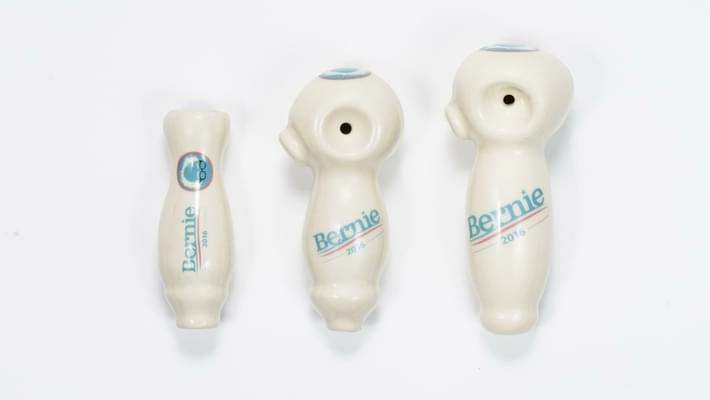 #BurnersForBernie: Sanders supporter now selling pro-Bernie marijuana pipes and chillums
As the only presidential candidate to call for the end of marijuana prohibition, Bernie Sanders has become a common favorite among cannabis advocates. One supporter from Oregon, Ariel Zimman, has decided to do her part by designing and selling pipes with Senator Sanders' name and logo, with 10% of proceeds going towards his presidential campaign.
Ariel Zimman of Portland, Oregon is feeling the Bern. To help her candidate of choice, the 29-year-old is marketing limited edition ceramic marijuana pipes that feature Bernie Sanders' campaign logo, as reported by The Center for Public Integrity.

Her Bernie "Stonedware" pieces sell for $60 each, and she says 10 percent of proceeds will go to Sanders' presidential campaign.
Place your order here: http://stonedwarecompany.bigcartel.com/