Oregon Medical Marijuana Dispensary Robbed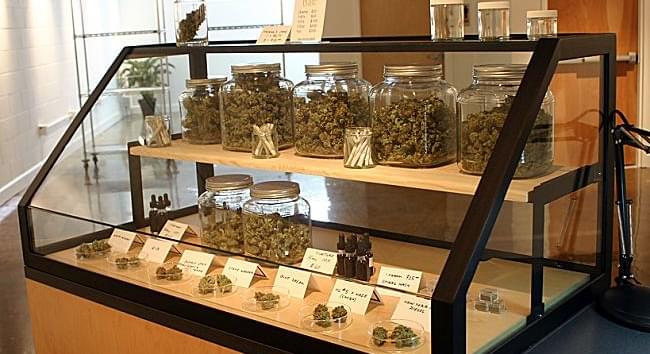 Published on Dec 13, 2011
A selfish Oregon man breaks into a dispensary and attempts to steal multiple near fully grown marijuana plants. The man was aprehended a few blocks aways by the police and will be spending at least the next few nights in jail.
PORTLAND, OR (KPTV) -Portland police have arrested one person in connection with an
overnight burglary at a medical marijuana dispensary in southeast Portland.
The dispensary's owner says the burglary could affect more than a dozen people who rely on the dispensary's medical marijuana for pain management.
Investigators say the suspect kicked in the front door to gain access to the building.
The owner of the dispensary, Nathan Little, tells FOX 12 he got a call from his security company about 2:20 a.m. Little says the dispensary's surveillance cameras showed the man uprooting about 10 marijuana plants.
Little called 911 and when police officers arrived, they arrested a suspect about a block away.
Police returned the plants to the dispensary. Little says the plants are about four weeks from maturity and can't be salvaged.
He says 10 to 15 of his regular patients -- some of them suffering from AIDS and cancer -- may not have access to medical marijuana.
No word yet on what charges the suspect may face.
Copyright 2011 KPTV. All rights reserved.