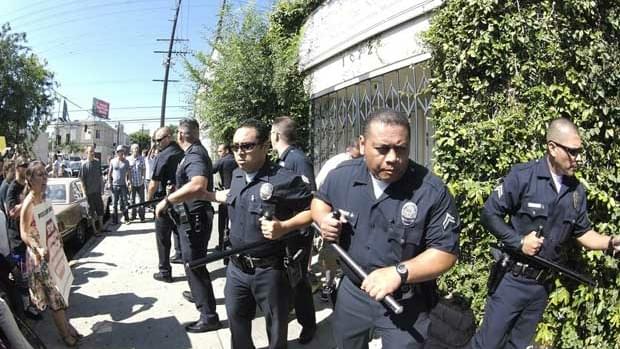 Pomona Medical Marijuana Dispensary Raid
Thursday a SWAT team raided a Pomona medical marijuana dispensary. Authorities reported to have retrieved about a pound of medical marijuana, cash, and weapons. The medical marijuana dispensary was shut down after a month long investigation and apparent complaints from the neighbors.
POMONA -- A SWAT team raided a medical marijuana dispensary Thursday and arrested a Rialto man on suspicion of possession
of marijuana for sales, authorities said.
Javier Sarabia, 33, was booked at the Pomona Police Department's jail and released later in the day after posting $20,000 bail, according to county booking records.
SWAT team members and detectives served a search warrant about 10:45 a.m. at "Natural Remedies," 162 E. First Street, Pomona police Sgt. Duane Leonard said in a written statement.
"The search warrant was obtained as the result of a month-long investigation into the illegal sales of marijuana from the location," Leonard said. "The investigation was prompted by complaints from citizens regarding the illegal activity."
About a pound of marijuana, cash and weapons were seized during the operation, officials said.
"This location is among many other store front marijuana sales locations that have been closed in recent months," Leonard said.