Kansas Trying to Become the Next Medical Marijuana State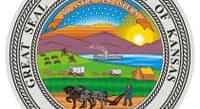 Published on Jan 24, 2012
Kansas lawmakers are set to hear testimony on medical marijuana this year. After quickly repealing the bill last time, advocates for the bill think this go around will be different even though some lawmakers refused to discuss the issue.
(WICHITA, Kan.) — Medical marijuana, some patients say it's their best medicine for pain.
But opponents feel legalizing a drug will only lead to more drug abuse. Kansas lawmakers may get to decide the issue this year.
A house committee will hear testimony from patients Tuesday in Topeka about a bill to legalize medical marijuana in Kansas.
There are times when I hurt so bad, I can't leave the house for days at a time," said Hutchinson resident David Mulford.
He's lived with chronic pain from hernias and debilitating muscle spasms for more than 20 years.
"They thought I had a heart attack," Mulford said. "It was what they called Cardio Vascular Spasmic Angina, its a muscle spasm in your aorta"
Mulford has tried numerous medications, but says marijuana oil is really the only thing that gives him relief. That is why he and other patients are testifying before lawmakers, in hopes of legalizing the drug for medical purposes.
"For one i'm sympathetic, because I have a current condition that I suffer with pain," said Wichita Representative Gale Finney. "I don't use or smoke marijuana, but i'm very sympathetic to those that are in need."
Finney authored the bill being discussed. It isn't the first time a medical marijuana bill has been before lawmakers. Similar bills have been proposed for several years. Last year's bill never made it out of committee, some lawmakers even refused to listen to any testimony about the matter.
"Hopefully they won't walk out this time, like they did last time," Finney said.
Mulford says this year will be different because supporters are more organized and growing in numbers.
"Kansas was the last state to repeal prohibition, I do not believe they will be the last to repeal this," Mulford said.