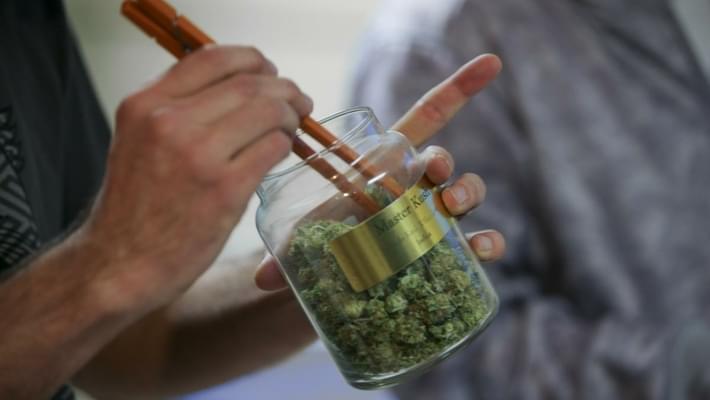 Medical marijuana could be legalized in New York this spring
Matthew Staver/Bloomberg An employee pulls marijuana out of a large canister for a customer at the LoDo Wellness Center in downtown Denver in January after Colorado legalized the commercial production, sale and recreational use of marijuana. Advocates say medical marijuana — not recreational use — could be approved soon in New York.
ALBANY - Medical marijuana may finally be growing on New York State lawmakers.
Bolstered by growing public acceptance and hints of support from Gov. Cuomo, proponents of pot as medicine believe newly re-drafted legislation will be approved in Albany this spring - making New York the 22nd state to legalize medical marijuana.