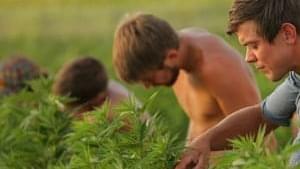 Marijuana growers face federal pressure in attempt to expand nationally
For years, the five Stanley brothers, who sell a nonintoxicating strain of cannabis that has gained national attention as a treatment for epilepsy, have grown medical marijuana in greenhouses, under tight state and federal regulations. But this year, they are not only growing marijuana outdoors by the acre, they also plan to ship an oil extracted from their plants to other states.

The plan would seem to defy a federal prohibition on the sale of marijuana products across state lines. But the Stanleys have justified it with a simple semantic swap: They now call their crop industrial hemp, based on its low levels of THC, the psychoactive ingredient in pot.