How Much Marijuana Was Seized By Border Patrol In Texas In 2014?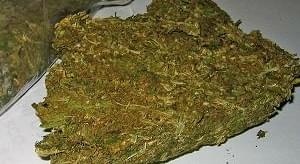 Published on Dec 23, 2014
A new federal report says Border Patrol agents working in Texas seized nearly 874,000 pounds of marijuana during fiscal year 2014. The report also stated that 2,432 pounds of cocaine had been seized within the five sectors.
Cartels try to smuggle marijuana into the United States on a daily basis, and have for many decades. Until marijuana prohibition is ended in Texas, and throughout the United States, this will continue to occur. Some of the marijuana will get seized at the border, and some of it will make it's way across the border and be distributed to all corners of the country. The marijuana that makes it through will be sold and those profits will go into the hands of some of the scariest, most ruthless people on the planet. All the while law enforcement dollars will be spend trying to stop it from happening, with virtually no success. The marijuana is untested, no doubt contains harmful chemicals, and is completely un-taxed and unregulated.