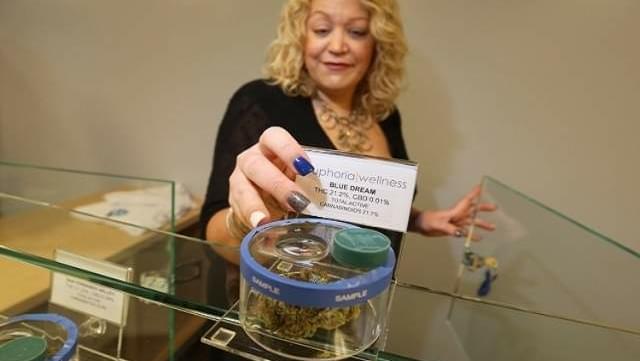 First marijuana dispensary in Las Vegas area opens
Euphoria Wellness is a brand new medical marijuana dispensary, and the first to open in the Las Vegas area. The store aimed to be the first in the state, but was beat out by another in a smaller city when some developing laws did not go in their favor. Despite being the second to open in the state, Euphoria Wellness is exposed to majority of the state's population. The dispensary opened on Monday to only 200 pre-registered invited patients, and will not fully open to the public until Wednesday. The main delay in opening the store was getting ahold of legal and safe marijuana to sell, and now that they're open they're rationing customers to a max of half an ounce until they can replenish stock.
Euphoria once hoped to open as early as February or March. But the debut was delayed by bureaucratic disputes and the wait for commercial crops to be ready.

Euphoria planned to start by selling marijuana bought from home growers, which is allowed under state law, but soon ran into a problem.

County officials first told the dispensary it could buy only 2½ ounces from each home grower. They cited a provision in state law saying a patient can only possess that much "usable marijuana" at one time.

Such small amounts would make marijuana prohibitively expensive to test and made it impossible for the dispensary to gather enough to open for business.