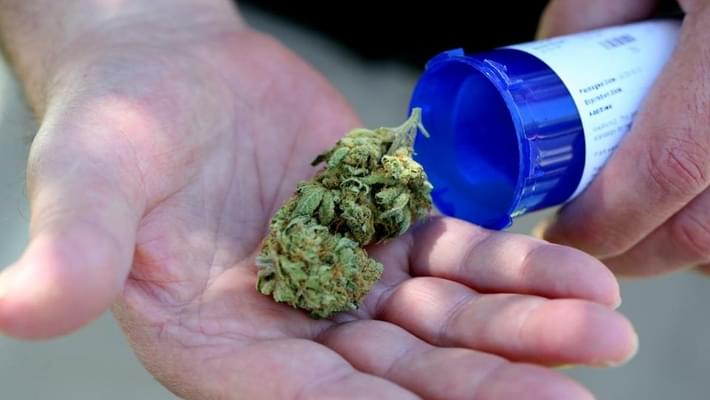 At Salem medical marijuana dispensary, a sense of relief
This week Massschusetts' first medical marijuana dispensary opened up, and among those in line was a large population of elderly patients just looking for relief. 14 more dispensaries are working on gaining legal approval but only two more are expected to open their doors by this fall leaving patients only one option for now. Trips to the dispensary are strictly appointment only for now, and prices are still rather high, but patients are excited to be a part of this historical moment finally in their home state.
Wendy Atwood was waiting in line, too. The 53-year-old said she has used marijuana to ease knee and back pain from arthritis, depression, and anxiety. She also said she has long used the drug recreationally.

"I am a law-abiding citizen, a mom with two kids, and a day-care provider," Atwood said. "It's going to be very exciting" to walk into the dispensary, she added. "I'm happy that it's not under wraps anymore."

But the process was hardly speedy. Waves of patients waited up to an hour in line, and then, in small groups, were ushered inside.