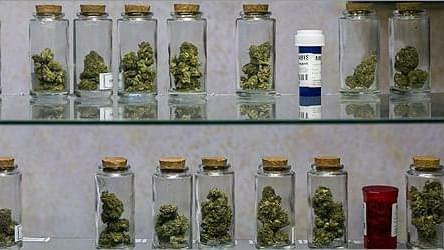 State overhauls rules for medical marijuana outlets
Massachusetts residents voted to legalize medical marijuana nearly 3 years ago, and yet there are no medical dispensaries open for business. The process to grant a license for the commercial sale of marijuana has been riddled with politics in the past, leaving only 15 dispensaries with licenses. The new licensing system will work similarly to the pharmacy licensing, as well as improved background checks which will keep businesses legitimate and as secure as possible.
"This change creates a more streamlined, efficient, and transparent process that allows the Commonwealth to maintain the highest standards of both public safety and accessibility," Dr. Monica Bharel, the state's public health commissioner, said in a statement.

Several marijuana company leaders said they were already prepared to reapply, signaling the start of what is likely to be a long line of applicants. While the 2012 state law capped the number of licenses awarded in the first year to 35, that period is now passed, and regulators are free to exceed that limit.