After Medical Marijuana Legalized, Medicare Prescriptions Drop For Many Drugs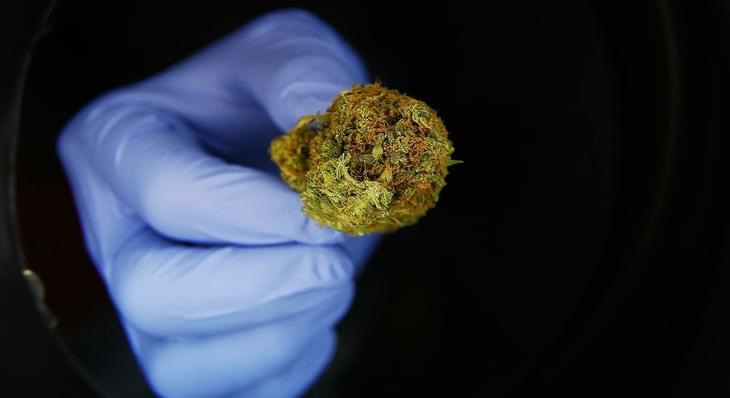 An accusation by many marijuana opponents is that medical marijuana is only a front for recreational marijuana users, but how can we be sure that patients are using the drug medically? In the first study of it's kind, researchers found that states with legalized medical marijuana have experienced a decline in Medicare prescriptions for drugs used to treat the same conditions as marijuana. The same decline was not found in drugs used to treat other illnesses not associated with medical marijuana. In 2013, the medical marijuana industry saved Medicare about $165 million in public healthcare costs, and a separate unreleased study has found that Medicaid has experienced an even bigger drop in prescription drug payments. Medical marijuana programs have also dramatically dropped the prescription rate of opioid painkillers by about 1,800 daily doses per doctor per year.
Because the prescriptions for drugs like opioid painkillers and antidepressants — and associated Medicare spending on those drugs — fell in states where marijuana could feasibly be used as a replacement, the researchers said it appears likely legalization led to a drop in prescriptions. That point, they said, is strengthened because prescriptions didn't drop for medicines such as blood-thinners, for which marijuana isn't an alternative.

Medical marijuana saved Medicare about $165 million in 2013, the researchers concluded. They estimated that, if medical marijuana were available nationwide, Medicare Part D spending would have declined in the same year by about $470 million. That's about half a percent of the program's total expenditures.

The researchers found that in states with medical marijuana laws on the books, the number of prescriptions dropped for drugs to treat anxiety, depression, nausea, pain, psychosis, seizures, sleep disorders and spasticity. Those are all conditions for which marijuana is sometimes recommended.

Marijuana is unlike other drugs, such as opioids, in which overdoses are fatal, said Deepak D'Souza, a professor of psychiatry at Yale School of Medicine, who has researched marijuana. "That doesn't happen with marijuana," he added.