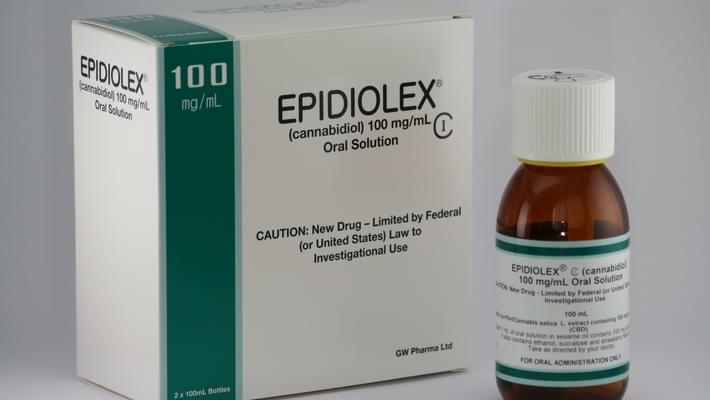 Here's Why This Marijuana Drug Company's Stock Is Soaring Today
The UK based drug research company, GW Pharmaceuticals, saw 13% spikes in their shares earlier this week after revealing new data from their studies of the cannabis-based drug, Epidiolex. Derived from the cannabinoid, CBD, Epidiolex helped reduce the amount of seizures in patients suffering from Lennox-Gastaut syndrome (LGS) by 44%. LGS effects up to 30,000 children and adults, usually striking during childhood and accompanied by epileptic seizures. In March, GW also found that Epidiolex was also very effective in treating another rare epileptic disease called Dravet Syndrome. The research company is also looking into several other illnesses that could possibly be treated using the cannabis-based drug like Tuberous Sclerosis Complex, schizophrenia, and autism spectrum disorders.
The U.K.-based biopharma on Monday unveiled more data finding that its investigational therapy Epidiolex, which is derived from a marijuana component called cannabidiol, or CBD, helped significantly reduce the number of monthly seizures suffered by patients with Lennox-Gastaut syndrome (LGS)—a rare disease that often strikes during childhood and usually causes debilitating epileptic episodes. It afflicts about 30,000 children and adults in the U.S., according to the LGS Foundation.

"These new data really continue to show that cannabidiol could become an important option for patients with different types of epilepsy," Gover said, adding that his firm will use the trial results to apply for U.S. market approval from the FDA, likely in 2017.