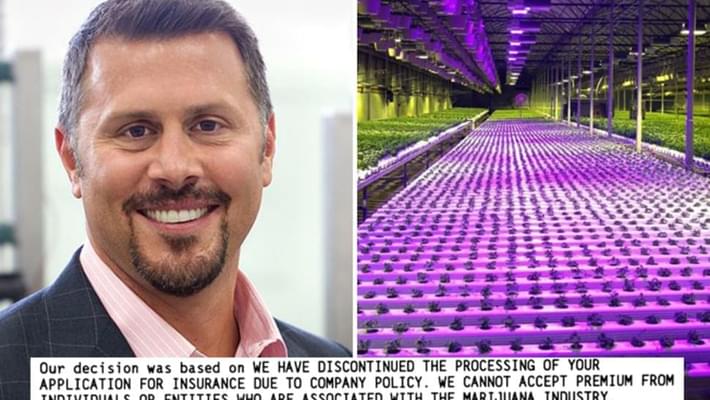 Marijuana Businessman Denied Life Insurance
Marijuana business are becoming more normal and accepted as 25 states - half of the US - have legalized medical marijuana, but why are legal marijuana businesses and employees still being treated different? Derek Peterson is the CEO of Terra Tech Corp., a legal marijuana business in Oakland, California, and he was recently denied a life insurance policy by Mutual of Omaha because he is an entity of the marijuana industry. Peterson was looking for insurance for him and his family, but was shut out by one of the largest insurers in the country. Luckily, a few companies have decided to take on the weight of the ever growing marijuana industry and provide insurance for businesses and employees. Cannasure and Premier Dispensary Insurance are some of the top cannabis insurance providers and some even offer crop insurance.
"While absurd to anyone at all familiar with the public's rapidly increasing acceptance of legal cannabis and the subsequently changing political environment, this is a reminder that many companies, especially those in more conservative industries, are slow to adjust to rapid social change," he says.

The company informed Derek Peterson, CEO of Terra Tech Corp., in a letter dated June 13 that "we cannot accept premium[s] from individuals or entities who are associated with the marijuana industry."

"This was to get some additional coverage for me personally, my family," he says. "On a personal level, to have something like this happen, where I can't get protection for my family … it just seems ridiculous and archaic at this point.