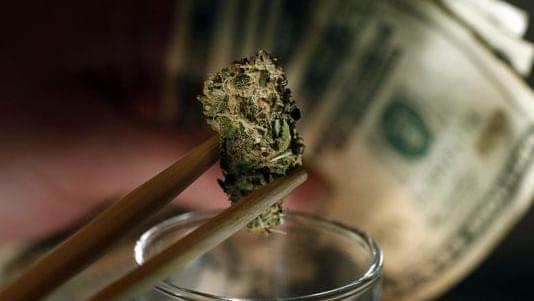 U.S. Senate may ease banking for marijuana businesses
Most Americans are well aware that legal marijuana businesses are operating in certain parts of the country, but most Americans may not know that banks will not work with these businesses due to fear of being charged with money laundering by federal regulators. While marijuana still floats in the federally illegal territory, banks will remain wary in how they conduct business. Without banks, cannabis businesses are left to run a cash business, pay payroll and taxes in cash, and even hire private security to guard safes full of cash. Not being able to work with credit card companies and banks has limited the industry's growth, but this week a bill passed through the Senate Appropriations Committee that would protect banks from being penalized by federal regulators when working with state approved marijuana businesses. The bill now heads to the Senate floor for a vote.
The amendment, sponsored by U.S. Sen. Jeff Merkley of Oregon, would bar federal banking regulators from preventing or penalizing banks for providing financial services to state approved marijuana businesses.

Currently, many marijuana businesses have trouble finding financial services. Although banks can serve marijuana businesses, they often choose not to because of fears that federal regulators will slap them with money laundering charges. That fear persists despite attempts to allay concerns by federal financial regulators and the U.S. Treasury.