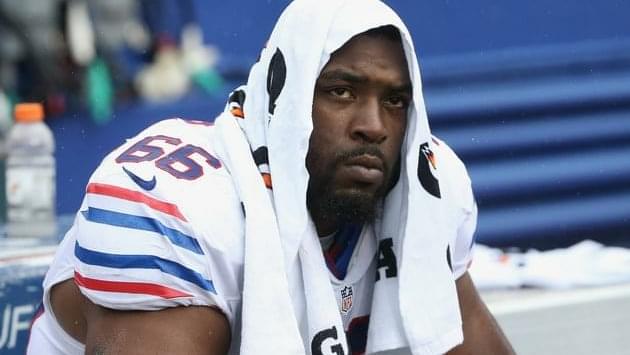 The NFL Is Punishing A Player Who Uses Marijuana To Treat His Crohn's Disease
In the recent past the NFL has mentioned their consideration for cannabis as an alternative treatment for players, but their efforts may not come soon enough. Seantrel Henderson is one positive marijuana test away from being banned from the NFL for life, even though the pain from his Crohn's disease can only be eased by one thing, marijuana. The 24 year old's career is being threatened if he continues to take what doctors say is the "number one medicine that will help your disease". Having suffered through several surgeries on his colon and intestines, pain killers aren't an option for Henderson, but the NFL upheld his suspension and refuses to make an exception for his medication.
In the middle of last season, the 24-year-old learned he had Crohns disease, defined by the Mayo Clinic as an inflammatory bowel disease ... [that] causes inflammation of the lining of your digestive tract. Crohns disease can cause abdominal pain, severe diarrhea, fatigue, weight loss and malnutrition, and while there is no known cure for it, one thing in particular can help ease the pain, according to medial studies: weed.

Ive got doctors telling me this is the No. 1 medicine that would help your disease, Henderson said in October, according to The Buffalo News. You try to tell that to the league and it seems like they didnt care too much.