Marijuana commission finalizes licensing rules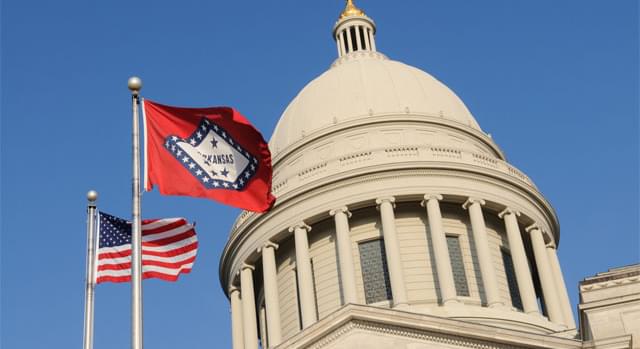 Published on Feb 21, 2017
The Arkansas Medical Marijuana Commission approved it's final rules this week for the state's new marijuana business licenses. 32 dispensaries around the state will be awarded licenses as well as 5 cultivation facilities. Applications for a dispensary license will cost $7,500, and the culivation licenses will cost $15,000, with both offering a 50% refund to applicants not chosen. A hearing will be held March 31 at the University of Arkansas where public feedback will be heard. Legislators have until May 8 to approve the rules.
The Arkansas Medical Marijuana Commission on Tuesday approved its final draft rules for awarding licenses to operate dispensaries and cultivation facilities.

The commission will initially award 32 dispensary licenses to be divided evenly across eight geographic regions. It will also award five cultivation facility licenses, which do not have any geographic restrictions.

Cultivation facility licensees will be selected based on the merits of their application. An application costs would-be growers $15,000, with half that amount being refunded if the applicant is not awarded a license. Successful applicants will pay a $100,000 yearly licensing fee.