GOP lawmaker files bill to repeal new Nashville, Memphis marijuana laws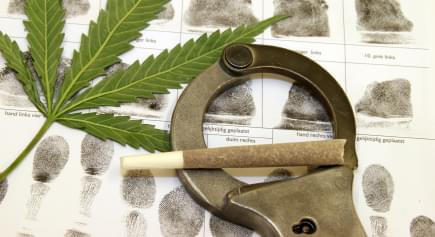 Published on Jan 31, 2017
Last year the Mayor of Nashville passed an ordinance allowing police to hand out a $50 citation or 10 hours of community service for someone caught with less than half an ounce of marijuana, but Tennessee state policy currently calls for those caught with small amounts of cannabis be charged with a Class A misdemeanor, up to 1 year in jail, and a $2,500 fine. Tennessee's marijuana penalties are very harsh for a drug that is now legal to possess in some forms in over half the United States. Those caught with even a small personal amount are given a criminal record which follows them through life making it difficult to find a job, housing, and schooling. This week republican lawmakers in Tennessee proposed legislation that would repeal Nashville's new bill reducing the harsh penalties. Advocates in the legislature countered the repeal of Nashville's bill by filing another bill to reduce Tennessee's statewide penalties for simple marijuana possession down to a $50 fine. \
Following through on a threat, Tennessee Republican lawmakers have introduced state legislation to nullify partial marijuana decriminalization laws passed in Nashville and Memphis last year.

In September, Nashville Mayor Megan Barry signed into law an ordinance that gave Nashville police the option of reducing the penalty for people who are found in knowing possession or casual exchange of a half-ounce of marijuana or less to a $50 fine or 10 hours of community service. Police retained the option of charging a state misdemeanor.

"We should apply a reasonable standard statewide so that possession of very small amounts of marijuana doesn't increase our jail population or place a financial strain on you," Love said.

Metro Councilman Dave Rosenberg, lead sponsor of Nashville's ordinance, called the proposed repeal "an unfortunate manifestation of big government overreaching.