Marijuana in Delaware: How legislative proposals could impact medical and recreational uses in state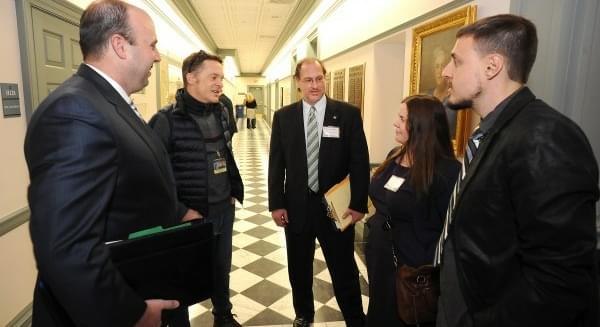 Published on Jan 28, 2017
Delaware decriminalized marijuana 2 years ago and has since only opened 1 medical marijuana dispensary, meaning every patient in the state must travel to a single location for their medicine. The first dispensary located downstate Delaware is set to open in two months, but the location remains a secret from the public. The medical marijuana program created in 2011 in Delaware allows patients with qualifying conditions and a doctors recommendation to purchase up to 3 ounces of cannahis every 14 days and possess up to 6 ounces total. Advocate legislators say there is much support for cannabis among lawmakers and that a bill fully legalizing th drug will be introduced at the end of March, potentially legalizing recreational marijuana in only a few months time.
The Sussex Compassion Center, operated by First State Compassion Center, will start providing cannabis to patients in March, according to the Division of Public Health. It will be near Lewes, although the exact location has not yet been revealed to the public.

Meanwhile, two years after passing a bill to decriminalize cannabis, Delaware could legalize the drug in the upcoming months: Sen. Henry plans to introduce legislation to that end in March.

Questions still remain about how exactly the bill will look, such as if it will establish a tax, but Sen. Henry said she "knows" there is enough support among lawmakers to legalize cannabis.