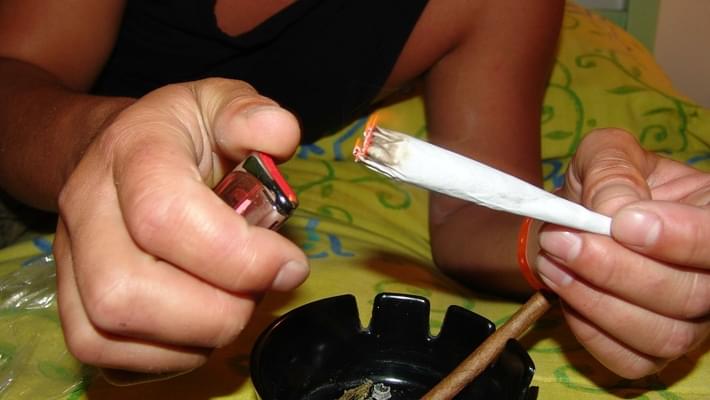 Marijuana mixes with sex at first-of-its-kind cannabis club event
Many users like to incorporate cannabis into their sex lives and now for the first time there is a private cannabis club in Colorado Springs, CO that has begun hosting sex parties where adults in open relationships can relax with cannabis while expirimenting with new people. A typical night at the cannabis club features adults rolling joints and playing video games, but after the owner received many offers over the years to host these unique parties they decided to finally give it a try. The party was considered controversial by some online though the owner says everyone attending "was completely respectful" and he is happy to consider hosting more of these unique parties.
A controversial cannabis sex party in Colorado Springs continues to raise eyebrows. Jaymen Johnson, owner of Speakeasy Vape Lounge and Cannabis Club, insisted the unusual party he hosted was legal.

"More open relationships -- exchanging of partners -- stuff like that," Johnson said.