California Governor Issues Executive Order Against Vaping 'Crisis'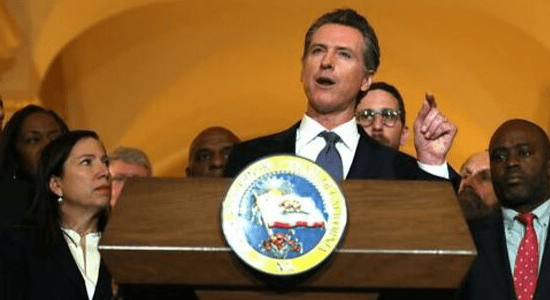 Published on Sep 18, 2019

On Monday, California Governor Gavin Newsom issued an executive order against e-cigarette and THC vaping products. This order makes California the third state to take an official stance against what experts are now calling a national emergency.
So far, there have been 450 reports of respiratory illnesses linked to harmful chemicals believed to be contained in knock-off vape cartridges. Over 33 US states have seen occurrences of this unknown illness, causing great concern amongst federal and state health officials.
Monday's announcement comes as no surprise, as reports of deaths linked to vaping have spread like wildfire across America's media stations. Governor Newsom's order does several things across the west-coast state, including:

Provides $20 million dollars from tobacco and cannabis taxes to a public-awareness campaign aimed to inform citizens about the potential dangers of vaping and combat the teen-use of vaping products.
Issued an order for the Department of Tax and Fee Administration to investigate the ramifications of a potential tax hike on e-cigarette and other vaping products.
Mandates the California Department of Public Health (CDPH) to create guidelines for warning labels on vaping products and potentially recreational THC products as well.

While California's plan to tackle the vaping crisis is not as restrictive as states like Michigan or New York, who have chosen to ban flavored vaping products, it does set a precedent for other states to begin creating their own plans to combat illnesses linked to vape products.
California's ad campaign spreading awareness on the dangers of vaping is set to launch next month in October, so expect to see a rise in anti-vaping advertisements across the state.
What do you think about the recent news concerning vaping? Does it present valid concerns, or is it being blown out of the water? Let us know what you think in the comments below.