About this Dispensary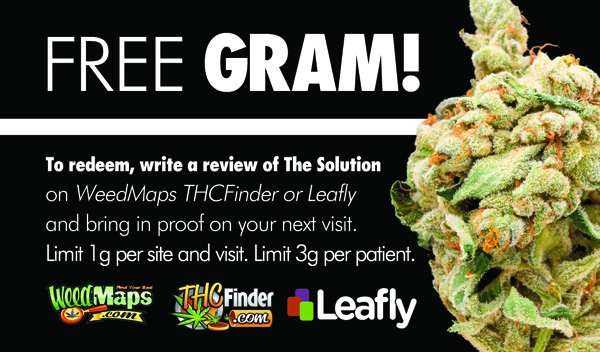 "The Solution was already my favorite access point when I learned about the FREE GRAM deal, so it was no problem writing a REVIEW detailing exactly what I love about The Solution! Thanks for the FREE GRAM guys!"  -Tonya L. 27 Years Old Bothell, WA
-DAILY SPECIALS-
Sunday - Sunday Savings - (10% off ALL INVENTORY)
Monday - Medible Monday - (20% off ALL MEDIBLES)
Tuesday - Topical Tuesday - (20% off ALL TOPICALS)
Wednesday - Wax Wednesdays - (20% off ALL CONCENTRATES)
Thursday - Thirsty Thursdays - (20% off ALL MEDICATED DRINKS)
Friday - Free Joint Friday - (NO DONATION REQUIRED)
Saturday - Sucker Free Saturday - (FREE SUCKER W/2GRAM DONATION)
"The Solution already offers amazing donation prices everyday the DAILY DEALS make it so irresistible! Keep up the good work..."  -John D. 46 Years Old Bellevue, WA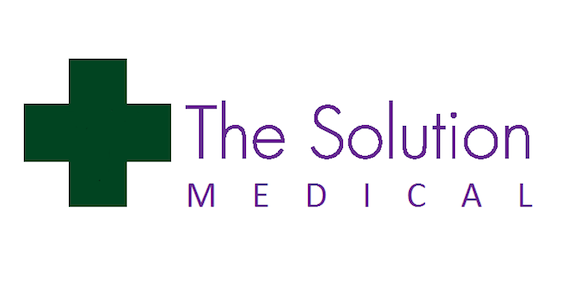 "I've been to over 70+ dispensaries in North Seattle with much disappointment until I found The Solution. This collective provides the best quality lab tested meds for cheaper than I have anywhere with way better service!"  -Jamie S. 31 Years Old Renton, WA
http://www.facebook.com/TheSolutionMedical

"Its so cool how I can follow The Solution on Facebook and stay up to date on all the latest deals and specials. Saving money on already low prices... Right on you guys!" -Justin B. 24 Years Old -Capitol Hill, Seattle, WA
http://www.twitter.com/@TheSolutionNW
"You guys sure do tweet a lot. I gotta say its nice getting constantly updated on Twitter by my favorite dispensary... Even when I already come in daily..." -Samantha R. 31 Years Old Fremont, Seattle, WA
KNOW YOUR MEDICINE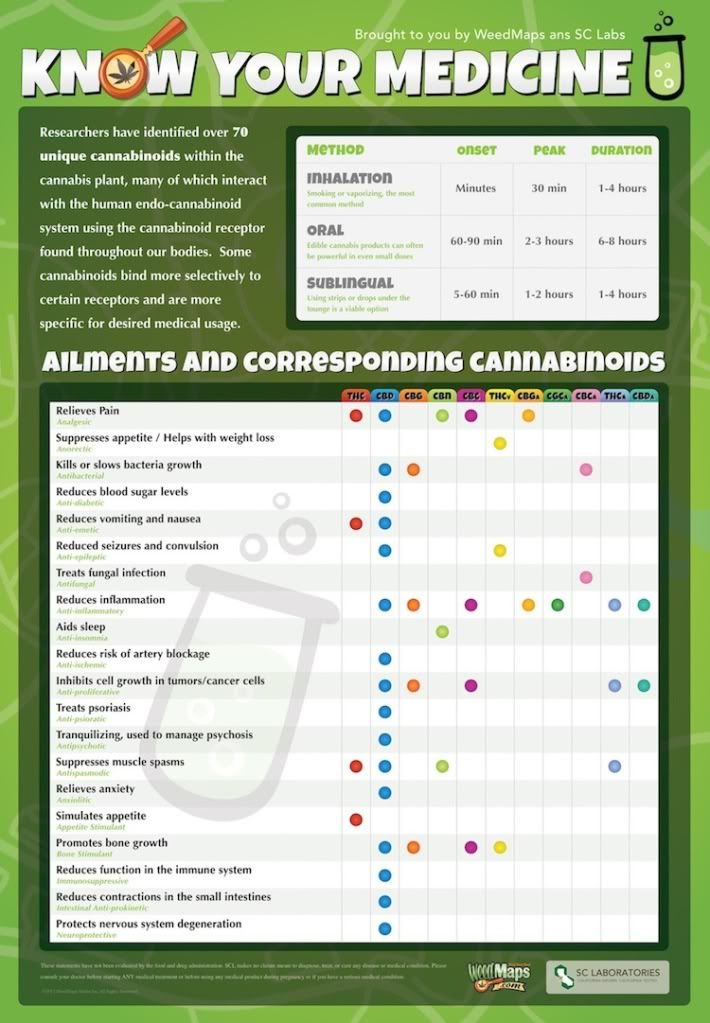 "Its so nice having a place to go where patients are provided with information
on their medicine. I've been using cannabis over 20 years and I'm now so relieved
I can always pick the right strain for my issue..."
-Don V. 57 years old Shoreline, WA
"GODS GIFT"
"Gods Gift is the most amazing purple bud I've ever smoked! It's a blessing that the people down at The Solution provide it for only $10/Gram including tax. Ive NEVER seen purple like this for such a low donation anywhere... Thanks you guys I'm so glad I found The Solution!"
-Haley J. 22 Years Old Snohomish,WA