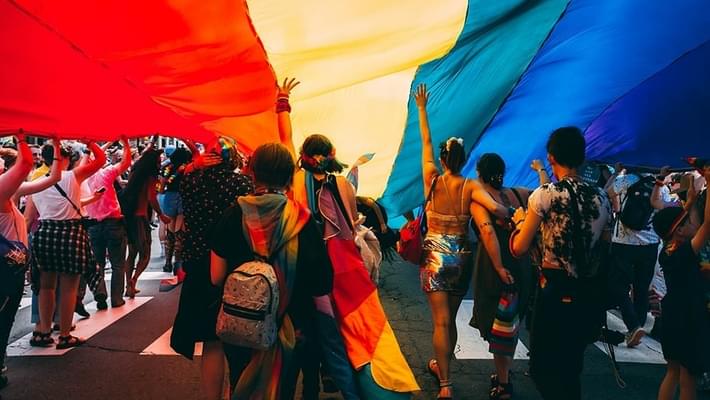 LGBTQ-Owned Cannabis Brands to Buy From
Pride Month may only span the length of June, but supporting the LGBTQ community and the beautiful people that belong to it can (and should) be a year-round practice. One of our favorite ways to show support, as members of the cannabis community, is to shop at LGBTQ-owned cannabis businesses. Where you shop can be a political statement, and shopping at socially aware stores can make a big difference. There are a lot of amazing products out there being produced by brands that stand for something more than just quality weed, and we want to show them our support.
LGBTQ Community and Marijuana
From early on, there has been a strong sense of solidarity between the cannabis and LGBTQ communities - the intersection between the cannabis and LGBTQ movements is one of marginality and activism. A shared tradition of strength and perseverance against cultural norms that would have both groups slide back into the shadows is a bond that continues to promote rights that have long been oppressed.
One of the key figures in the fight for legalized marijuana was Dennis Peron, an openly gay Vietnam veteran. Peron, now considered the godfather of the legal cannabis movement, became an activist after returning from the war. During the 1990s AID/HIV epidemic, Peron realized the benefits of medical marijuana in treating the symptoms of HIV/AIDS. In 1996, he co-write Proposition 215, the Compassionate Use Act (CUA), which legalized medical marijuana in California (the first legalization in the nation). Peron was one of many LGBTQ activists to champion marijuana legalization, all of whom created a better position for people today that identify with the cannabis and/or LGBTQ communities.
LGBTQ-Owned Cannabis Companies
Like we said before, as a member of the cannabis community, one of the easiest, most enjoyable ways you can continue to support Pride is by giving your business to LGBTQ-owned companies. Below are some of our favorite businesses owned by members of the LGBTQ community.
Here at Where's Weed, we're proud supporters of the cannabis and LGBTQ communities, and we hope you get the chance to support local members of both. Please share this post to raise awareness, and comment below if you know of other LGBTQ cannabis businesses that should be on this list. We're all in this together - thank you for being here with us.