Discover trusted marijuana businesses in your community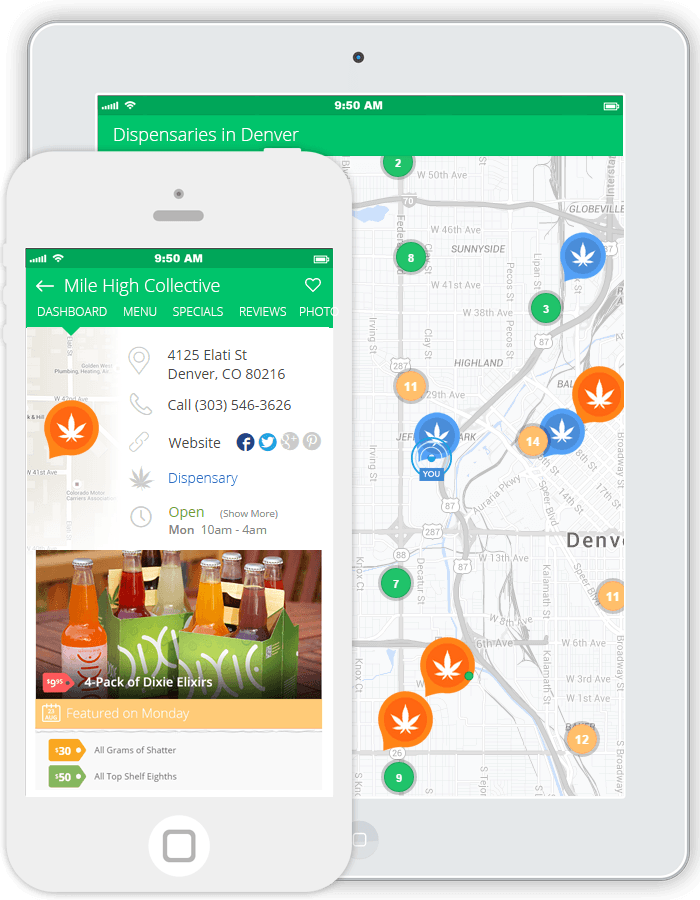 New to Where's Weed?
Where's Weed helps you search, discover and share marijuana businesses in your community. Whether you're looking for a recreational or medical marijuana dispensary, marijuana doctor or even a place to connect with local marijuana users, you've come to the right site!
Create an account
Discover local dispensaries, deliveries, doctors and more
Pre-order your purchases online
Search local specials and events
Review, favorite & share your favorite businesses
Dispensary Reviews
Best delivery service in the area

Horrible!!! Do yourself a favor and avoid these clowns like the Plague! False Advertisement, Huff ass Flower, and Incompetent Customer Service!! Absolute Worst!! Don't waste your Money or Time!!

I waited two hours for a delivery & it never came. Communication is horrible, they asked did I want to wait another 45-1.5hrs lol

Fantastic selection and service!

Purple diesel wasn't the best but the AK was nice. Good prices and speedy meet ups.

Got 2 Applegate Pre Rolls, might as well have bought oregano. Took both pre rolls and smoked them and barely got a buzz. Horrible quality of flower. Last time I get pre rolls here. I'd rather give Lit City my money.

Used them 4 times so far no issues. Products good n price great . House cart little loose but no biggie works fine.

I usually do not write reviews, but these guys have to be amongst the best. My first purchase from them is always uncle hubbas, as I'm sick, and sometimes it can be hard to smoke, and it really packs a hell of a punch. Their herb is phenomenal as well. Best in town for price, ease of use, and the speediness, as well as how friendly there are. - Corbin

Post pics of your buds. Interested, but not without seeing what I'm buying.

Great prices, good quality, reliable!

Fake carts!! Not worth it!! The carts are all chemicals. I would not use it even if it was Free!

The weed and delivery service sucks

I see they like to delete never reviews that's how keep a 98% with low quality weed and had to meet because were scared my neighborhood and still charge delivery fee and was still almost an hour late weed was like high grade Reggie smh don't waste time a lot of better delivery service they have way better quality better prices and free delivery

Ekstrakcja danych Warszawa oferuje usługi przywracania dostępu do sformatowanych danych po wszystkich wariantach uszkodzeń nośników, jak: uszkodzenia logiczne typu wykasowanie danych. Wejdź tutaj aby zapoznać się z informacjami dotyczącymi [url=https://odzyskiwanie-danych-z-dysku.warszawa.pl/]odzyskiwania danych[/url]

Always a great experience. My driver Batman is a cool dude. Kept me informed the whole way.

Once again best service in town. I had a couple issues with some carts I got yesterday and messaged them. They agreed to an exchange with no questions asked and will be taking care of me first thing today. Thanks guys!

You asked me to leave you a good review for $20 Off my next order,but unfortunetly I'm not that kind of person who would lie for a prize! So here is my honest opinion. Flowers sucked at the worst level ..the carts are not what I was told they are (chemical based) they made me sick and almost went to the ER!! Please disposed them in the garbage, All of them! You're hurting people for money.

Overall decent company had to make a late night trip to D.C. and they where open to 2am i got the blue dot and grape god and both fair quality on par with what herb has had lately not bad but far from perfect in my honest opinion its not "mids" but not topshelf service was decent but they could communicated a little better as far as letting customers know a eta and when their 5 minutes away, just some constructive criticism i think this could potentially be a great company eventually but they need to have a bit better quality or make a donation price adjustment before i come back, but dont get me wrong its not bad quality or anything just not good enough for "my" super high tolerance

Sour diesel is🔥🔥🔥 Will be back

I just got back from Jupiter I've been on vacation for a week. If you can try one thing in ur life try the diamonds u will never think the same about the price..... ❤please take all my money...

I should have tried these guys sooner. So far I've gotten their bubba kush, gelato, and larry og. The bubba kush is federal reserve and i could really tell from the quality of the med. I'd say it's some of the best i've seen for the price. The gelato and larry og were private reserve and you can just tell comparing to the bubba kush but it's still great for the price. This place is solid and you can't go wrong with your picks here. The federal reserve flash deals are great but if you don't like the strains listed, you can't go wrong with the private reserves.

I am NOT ordering here EVER again. they change my order and did not ask me about the substitute. Also they gave me all too much of the same bud and wrote different names on them..you have been warned

I have never left a review on here but i had to for peoples choice... the dankvapes i got from them were the most sus thing ive ever seen. And then when i tried to let them know hoping for a refund or that we'd come to a consensus, i was accused of lying and trying to get more for free. This business is ran by hustlers. People's Choice? who the heck chose yall.

Idk about they other products but i would not advise anyone to buy the dankvapes or any cart for that matter. They came in different colors and thickness and felt no effect off most of em. Hopefully it was just vape juice but there's no telling what is in these carts. Warned yall,,,,, don't expect them to give you and refund either.