Discover trusted marijuana businesses in your community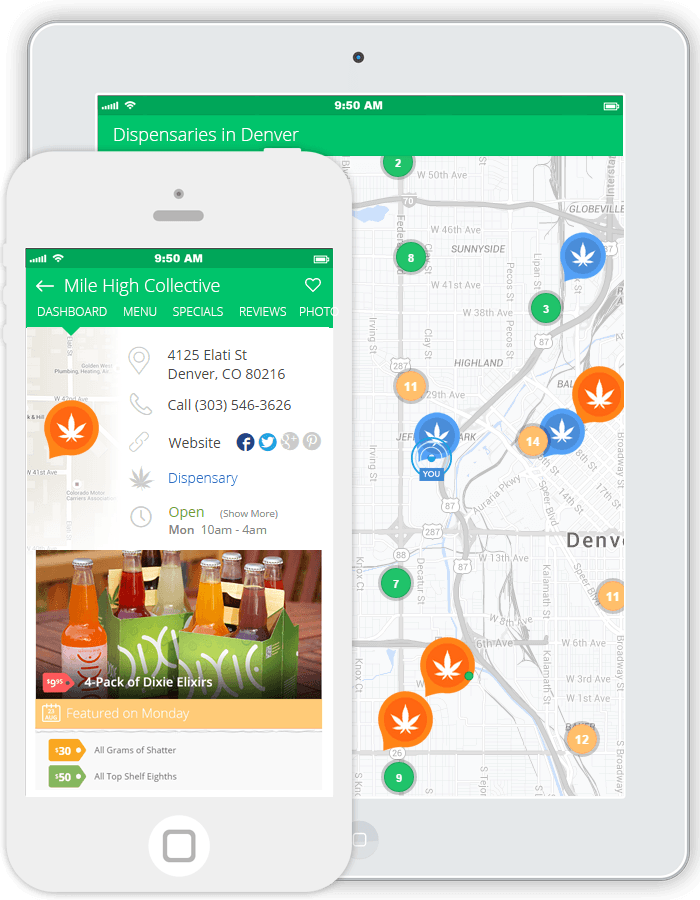 New to Where's Weed?
Where's Weed helps you search, discover and share marijuana businesses in your community. Whether you're looking for a recreational or medical marijuana dispensary, marijuana doctor or even a place to connect with local marijuana users, you've come to the right site!
Create an account
Discover local dispensaries, deliveries, doctors and more
Pre-order your purchases online
Search local specials and events
Review, favorite & share your favorite businesses
Dispensary Reviews
Must say I have a great appreciation Tegridy QUALITY QUALITY QUALITY NEED I SAY MORE

unreal.great guys very professional.

Great juice! Great high-quality love!! Thanks. GG5 Amazing ✌️

Mad Respect! Great service and quick delivery. Thank you, guys!!!

if you want guaranteed great service and great quality then this is your stop

After Trying several delivery services MBK is my go to spot. The photos are actually of the product not from a magazine. 100% Honesty and fast delivery times. Also have some of the best prices around without a delivery Fee and have new flavors often. These guys are solid!

Easy to find location, very nice, considerate & fast. Thank you for your help!

One of the most affordable delivery service l have seen in awhile. Very friendly and helpful staff, plus quality medication. Repeat customer

Came quick and brought quality products.. Can't ask for much more

The Garden has great customer service and they are very knowledgeable. I can't wait to go back there!

Fresh bud, great edibles. Top DC delivery service of the several I've tried. Thank you!

This dispensary has amazing things for sale. They have this Watermelon vape that is amazing. Staff are very friendly.

I have tried many vendors on this site, and these guys have had the best flower so far and were seriously the most responsive, friendliest and speediest delivery here!

Top notch - everyone and everything was amazing. Wedding Cake was on point! Will definitely use again anytime I am in DC.

Super fast and very helpful. These guys are a go to shop.

Great selection of many different products. Very responsive and friendly communication compared to many others. Would definitely use them again!

First time using MyGuy and I have a feeling that these dudes are my new go to. I hate it when a company puts "top shelf" and the bud is absolute shit. Got the mix and match 1/2 and it was high quality across the board. Thanks MyGuy!

They were courteous and on it. Had a great experience. Buds got me lit like heaven. Great company!

Perfect as always. Great communication. Easy delivery. And extras.

The communication, timeliness of delivery and quality of product were definitely superior to other experiences. I drive in from out of state and often end up waiting hours, despite pre-ordering. Budtenders kept their appointment and had me in and out of the city in no time, with quality flower in hand! Definitely going back to them in the future

Never experienced a morr pleasent atmosphere. These folks are amazing..was suprised when i got home to find to additional pre rolls in with my gift..highly recommend

These guys came through. Excellent flowers, fast friendly and on point! So don't believe the haters who have negative reviews about everything! They just didn't get their 8th (or less) delivered because they're expecting too much for a $20 donation.

This company offer great customer service! They are very accommodating and I will be using this company again!