Discover trusted marijuana businesses in your community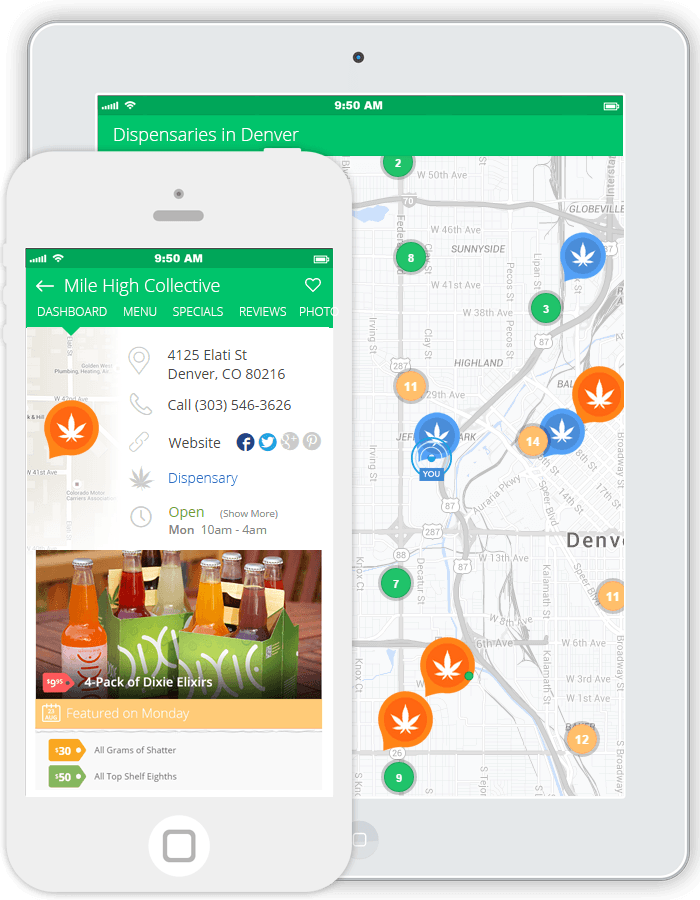 New to Where's Weed?
Where's Weed helps you search, discover and share marijuana businesses in your community. Whether you're looking for a recreational or medical marijuana dispensary, marijuana doctor or even a place to connect with local marijuana users, you've come to the right site!
Create an account
Discover local dispensaries, deliveries, doctors and more
Pre-order your purchases online
Search local specials and events
Review, favorite & share your favorite businesses
Dispensary Reviews
I've ordered with Fat Stash 6 times total. Once or twice I was satisfied with what they called "top shelf". Last order was so trash though --> Harsh smoke, stemy/seedy, awful taste. Y'all were getting consistent money from me at some point lmao. ONLY redeeming quality y'all have is communication/delivery. Really disappointed in the quality, not for experienced smokers.

Banana og was ok for the price but definitely didn't look like what they have in the pics. I've shopped with these guys a few times. They pretty good tho

Really impressed. They delivered within 20 minutes of placing my order!!! They texted me often to let me know the status. The price was unbeatable. I was skeptical about this place, but they proved me wrong. I'll be using them often!

Bought the banana bud its worth it taste amazing and price ☆☆☆☆☆ Now I also bought the king pen (Blue one ) I have to say the thc level is very low like 20-30% and the taste is terrible way to much glycerin Taste home made I'm thankful I only bought 1 wouldn't recommend buying the king pen

Always good communication. Always on time.always good quality

Great products and courteous driver. Was recommended by a friend.

i just want to start of by saying that these guys are all for there customers. I called in asking for something to help with PTSD & Anxiety and they gave me some information on all there herbs good for anxiety. and they WORK.POTENT strains for a great price. and when the driver realzied i didn't have enough money for the sour oh half sothey lowered there delevery fee which is well worth it because i had no wait because they were already there waiting for me .i will never go through another dispensery these guys are the bomb.

I'm not one for leaving negative reviews, but after browsing the menu and being impressed by the quality of pics showcasing their product I decided to order my favorite gelato strain and what's disappointing is that I recieved this bag full of little odds and ends of nugs, trim it as some call it shake. their site is misleading and I'd think twice before ordering.

These guys have customer service down! Ordered a day ahead for 11:30am. Order was approved and scheduled for 11-12. The driver was on site right at 11. Stuck around and chatted with me for a minute and explained their return policy. Got the bud home and I've gotta say this is some of the best bud I've picked up around here. Shatter is great as well. These guys are A++.

They're selling fake cartridges, not the real brand. I called them out on it too and all they said was they didn't know and that they were sorry but they're still selling the same cartridges. Don't buy your cartridges from these people.

Quick, easy, and didn't break the bank. Every person we spoke to was pleasant and they showed up right when they said they would! Wonderful quality and killer deals. We'll be back!

There are fake carts but these carts are dangerously bad! All three carts I got were filled with the same nasty tasting liquid. Buy at your own risk

Terrible company. "Fastest" is a lie. Two hours for popcorn shake and stems. Refuses to answer calls or texts. Your money is better spent elsewhere than on this trash.

Super happy with this spot. Really awesome value for high quality flower 👌🏾 This Escobar is funky delicious.

The service was amazing! She early and waited for me to get off work. If you order from them you won't be disappointed!

WARNING DO NOT PATRONIZE! THESE GUYS ARE CROOKS

These guys are very professional and timely. My items arrived neatly packaged and the cartridges are legit I will order again for sure.

A+ meds all buds no shake! Driver was cool and even threw in a free tincture with my donation White Tahoe Cookies were amazing !

Would def recommend. Driver went above and beyond on to wait out road closures. Loved the quality. And def appreciate the service. Prices are impressive. Just would like the delivery fee a lil lower, but still would go like I said prices were really good.

Consistently a great experience ordering from Elevator. They've always been timely with deliveries, are extremely friendly, and have great specials every week. I wouldn't consider ordering from anywhere else.

These guys had the quality for sure. I've never received my order in 30 minutes., but these guys were hear faster than I could eat a Big Mac! This place is more freaky fast than jimmy Johns!

Fast service! Awesome products !.. I will definitely be back really soon (:

Ordered through MBK yesterday. Ive never written a review before but they definitely deserve one. Planning to try some other items on the menu.

I had an awesome first time experience with CB. The communication and customer service is top-notch, I'll definitely be doing business with them again.