Discover trusted marijuana businesses in your community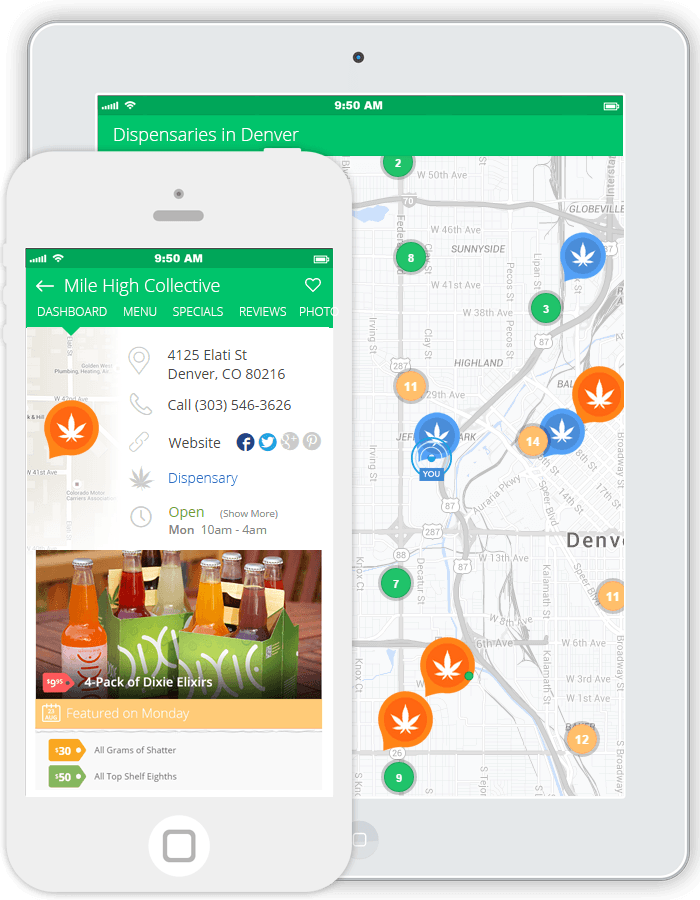 New to Where's Weed?
Where's Weed helps you search, discover and share marijuana businesses in your community. Whether you're looking for a recreational or medical marijuana dispensary, marijuana doctor or even a place to connect with local marijuana users, you've come to the right site!
Create an account
Discover local dispensaries, deliveries, doctors and more
Pre-order your purchases online
Search local specials and events
Review, favorite & share your favorite businesses
Dispensary Reviews
I'm not gonna lie I thought he was gonna roll out with my money Bc of the way the window was half cracked but he didn't and the dank vapes were good. Good experience. Will def order again.

The best delivery service I've come across. The carts & bud are definitely A1.

Got Purple Passion from these guys and it was complete MIDS. Won't be using their services again. They even had to nerve to say I shorted them..

Awesome service!!! Amazing flower! Straight🔥🔥🔥🔥

Everything was perfect but the bud had way to many seeds and not potent will still come back for a send time

Best and fast delivery service around very good with seniors also has location very good smoke I tried banana OG super fire made me sleep like a baby

Best deals in DC! Buds look and smell great! Definately would reccomend!

Best place in DC hands down. Went to them about 10 times and the pictures are always what you get. Too many places use fake pictures which is where in my opinion Hyfe excels over the competition. Good prices for good quality bud and consistent and professional service.

I was informed that another driver would come out to fix my order that was messed up. And then nobody called me back or let me know they weren't coming. So I sat outside for hours waiting. My order was late from the start. Had the wrong items in it and was then promised I could return and get a refund. But instead I was left waiting on the side of the road till almost 1 am. I am beyond furious for this treatment by the whole company.

Good deals why raise price to 270 thought used to be 240-250 😂 still good deals will be coming back for more slurricane and runtz are my fav

Today I tried out dc pharm's AA mega glue and their top shelf gelato. First for the mega glue, it is FANTASTIC and for that price you can not beat it. Just opening the bag the smell of the glue hits you right in the face. Other venders around DC would charge 20 extra for that bud and that's only the AA from DC Pharm! Now to the top shelf gelato. Once you get a whiff of the sweet creaminess of the gelato you know you're in for a treat. Outstanding trich coverage and nice bud structure. Another win for DC Pharm and now having tried the quality of their AA bud there is no longer any excuse not to try DC PHARM!!!

DO NOT USE. I was waiting for 10 minutes until I got a call telling me he'd be there in 45 minutes. Communication is awful don't waste your day waiting for them when other places are faster and quality is the same.

Excellent oil and delivery. Communication was awesome

I got the gummy bears, ate 7 ~260mg and I felt nothing :/ so disappointed

Love the service and bud quality

These guys stood me up. We had a time and location a scheduled. I waited there for over an hour with no communication from them. Don't spend your money here.

Perfect 5 stars. Greats flowers

Don't miss with this website thy have bullshit weed the name of the weed thy have on website that's not what you gonna get thy take in people money

Good afternoon guys just wanted to take the time to express how amazing the anti social smokers club is ... Customer service amazing 6 stars if I could There prices are reasonable There drivers are top notch and on point I will never go anywhere else you guys rock I come from about an hour away and it is worth every mile I drive thanks guys Rob howard

I tried doing the 5g for $50 deal but after I ordered it they denied it and I had to pay the full price

This is my first review and I wouldn't be writing this if it was minor, but I bought a half of a supposed sour strain and when i opened the bag up i could right away see that it was just a regular mid grade leaf.. maybe it was a fluke, or an accident? Idk.. but I honestly feel like i got scammed out of $100 and definitely won't be using this particular service again. July/2019

I love using Buds and Roses. Excellent service and great delivery. Always so nice and the meds are top notch. I'll be back!! Second time and went just as smoothly as the first time.

Reloadin again with Heady Club DC smoothly like last time bud can say nothing bad, la marijuana esta perfefta para fumar unos churros

Placed order online as I usually do and asked what flavor carts they had available for the 4 for $150 deal. Never got a text, call, or message after the order was placed. Left empty handed despite calling and messaging the afternoon of pick up too. Very disappointed.