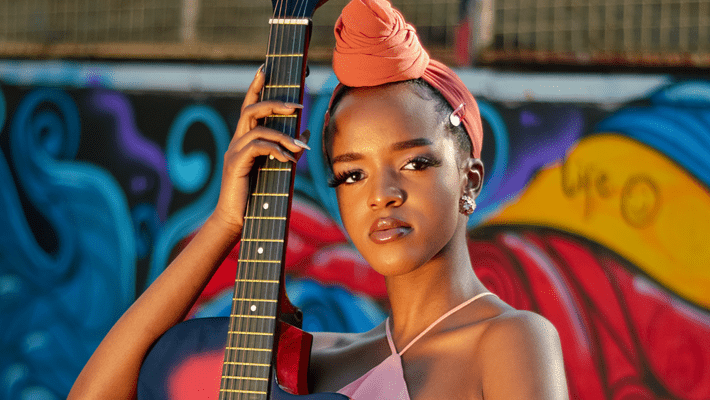 7 Amazing Black Musicians to Listen to While High
There are few better combinations than marijuana and music and with Black History Month upon us, we should be thinking about curating our next playlist around BIPOC voices. Just think, the best music to listen to while high may be from a black artist you haven't even heard of yet. Below is some of our favorite weed music, within the framework of uplifting and showcasing our favorite black voices.
The BIPOC Community and the War on Drugs

Within the wake of the Black Lives Matter movement, practically everyone noticed that black people have disproportionately been affected when it comes to the War on Drugs and all of its effects.
The War on Drugs was a global campaign led by the U.S. federal government to reduce the illegal drug trade enacted in the 1970s, ultimately chalked up as a failure and a way for the US to start mass incarceration within the black community. The United States only possesses 5% of the world's population, yet we hold 25% of the world's prisoners. Unfortunately, black men are being incarcerated at four times the rate of incarceration of black men in South Africa under apartheid.
By most standards, the War on Drugs is essentially modern-era Jim Crow Laws, with prison rates within the black community continually rising for drug-related offenses. Especially when it comes to cannabis, police incarcerate black men at very disproportionate rates. According to the ACLU, marijuana possession arrest rates among blacks are 3.64 times higher than a white person.
Why We Must Raise Black Voices
Unfortunately, it has taken such a movement like BLM for us to finally start paying attention. However, what is important at the end of the day is that we have. The next time you're lighting up and are looking for music or are curating the next mix - throw some BIPOC voices in for a likely much-needed shift in perspective.
Best High Music with Black Voices
KAYTRANADA

This queer, BIPOC voice hails from Montreal, Canada and has been on a slow and steady come up in recent years. His electronic DJ style is all over the place, but in the best way; think funk meets hip-hop meets dance music meets neo-soul. His latest album, "BUBBA", explores unique sounds and interesting bass lines to keep the listener on their toes. Consider this man's sound some of the best music to listen to when high. Grab a sativa like Super Lemon Haze so you can keep up with the beat flips and have yourself an afternoon in the sun.
Arlo Parks

This British singer-songwriter has just recently been making waves for herself, bursting into stardom with her 2021 debut album, "Collapsed in Sunbeams." With a background in poetry, this woman knows how to bring the soul and depth to an indie-pop anthem with her melodic voice. This 20-year-old is cool and confident, and pairing her music with an indica like Northern Lights will relax your whole being as you hear her tunes.
Toro y Moi

This black artist was one of the first to break out in the "chillwave" scene and hasn't stopped evolving ever since. Growing up in South Carolina, the sounds of funk, soul and house influence his music and carries with him still today. Light up with the indica strain G-13 and turn on "Rose Quartz" or "So Many Details," and we promise you will float you into a dreamy headspace.
H.E.R.

The latest name in R&B, this singer-songwriter is popping up on tracks left and right. H.E.R., standing for Having Everything Revealed, is bringing a new spin to pop, R&B and neo-soul. Nominated for five Grammys in 2019, she's not going anywhere anytime soon. Find her on tracks with Pop Smoke and Bryson Tiller, as she brings a raw vulnerability to the tracks. If you're looking to sit back and relax with headphones in on the couch, grab the hybrid Chemdawg to lock you in for the day with H.E.R.'s voice floating through your head.
Frank Ocean

We can't talk black voices without mentioning one of the greats, Frank Ocean. Whether you are team "Blonde" or team "Channel Orange", his discography is some of the best songs to get high to. He molds hip hop and R&B together seamlessly, and many consider him one of the best artists of our generation. Grab your favorite sativa, like Blue Dream, to keep you balanced out yet uplifted through Frank's trials and tribulations.
Lauryn Hill

Many people also consider this singer-songwriter to be one of the best rappers of all time and a pioneer for the neo-soul wave genre, working by herself and also with the group the Fugees. She walked so the likes of Jhene Aiko, SZA and Jorja Smith could run. This rapper, producer and singer popularized melodic rapping, and the genre would look much different without her discography. Roll a joint with an indica like Granddaddy Purple to relax with her pleasing sounds.
Blood Orange

Wikipedia
This English misfit and singer-songwriter has become one of the prime examples for how to mold indie and R&B. He's bringing a laid-back vocal paired with psychedelic poppy beats and has features all over the place, including A$AP Rocky, Tinashe and Justine Skye. In our opinion, his best songs to listen to high are "Chewing Gum" and "You're Not Good Enough." Blood Orange likes to keep things interesting, so grab a high-CBD strain like Sour Tsunami to keep you invigorated without the unwanted feelings of THC.
Who's your favorite black music artist? Have you listened to any of these listed above? Let us know in the comments below!