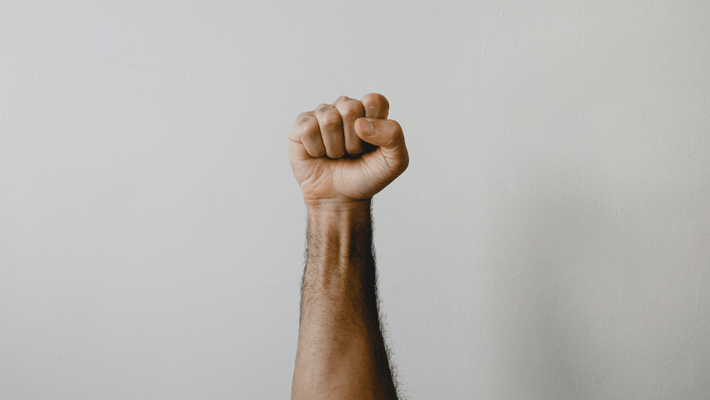 Top States Addressing Inequality in the Cannabis Industry
Racial disparity within the cannabis industry is systemic of a larger issue, one that has finally has a voice on the national stage. So, while many non-government organizations are working to help create equity within the cannabis industry, state governments must also work to make the market equitable in the first place. There are certain states already making important steps toward creating an equitable cannabis industry and some that need to do much more. Let's take a look at the state of inequality in the cannabis industry and how states are confronting it.
Racism and Cannabis

Since cannabis became an American social taboo, it has been tied to racism. However, it wasn't until the 1970s and Nixon's racially-charged War on Drugs that drug laws became intimately tied to the mass incarceration of the black body. The Controlled Substance Act of 1970 categorized marijuana as a Schedule I drug, meaning the government officially deemed it to be highly addictive with no medical uses. From 1980 to 2020, in large part due to drug policing, the American prison system skyrocketed from just over 300,000 to 2.3 million. 40% of inmates are black and despite marijuana use being fairly similar across racial lines, black Americans are still over 3.6 times more likely to be arrested for marijuana possession than white people. The repercussions of this are much larger than prison rates. Higher incarceration rates mean continued incarceration - 83% of incarcerated people return to prison once released. Black communities disrupted by imprisonment and unjust policing have been subject to marginalized economic and academic access, and non-white has become synonymous with "lesser" in America after decades of slanted news coverage and government policy.
Racism in the Cannabis Industry

Unfortunately, even as we call out the faults of our systems over the last 50 years, the racism ingrained in the American psyche still affects BIPOC even in just basic, daily matters. It also affects BIPOC within the cannabis industry. An overwhelming majority of white people own and operate cannabis businesses, and the roadblocks to getting into the cannabis industry are still too high for many members of BIPOC communities. The War on Drugs and systematic racism made such an impact that BIPOC wanting a space in the cannabis industry often have difficulty economically, socially or because they have criminal records that are a product of unjust policing. These struggles are slowly being recognized. It is clear that the War on Drugs had an immensely larger impact on BIPOC, so some states have begun to build social equity programs for the cannabis industry to make right on these wrongs decades in the making.
What Is A Social Equity Program?
Here is a simple social equity definition: programs that promote social justice and correction by creating business ownership opportunities for those adversely affected by social wrongs. Social equity programs help to organically rebuild communities torn down by social injustice. The idea is that, by providing jobs and representation, the communities impacted by social injustice can rebuild and provide resources to thrive both socially and economically in a self-sustaining way.
States Working to Build Social Equity within the Cannabis Industry
As states realize the unjust impact the War on Drugs has had on BIPOC (especially black Americans), many are working to create social equity programs. Four states, in particular, have put a lot into their social equity programs and work to bring about real change within the cannabis industry: California, Michigan, Illinois, and Colorado. Here's an overview of where these states are at and how they're working to right the wrongs of racism and cannabis.

The state of California has a social equity program that helps cities and municipal governments secure resources to create their own regional-level social equity programs, allowing for a much more detailed and individual approach. The California cities currently working with the state to secure loans for BIPOC wanting into the cannabis industry are Humboldt, Coachella, Rio Dell, Long Beach, Los Angeles, Oakland, Sacramento, San Francisco and San Jose. These city programs provide low-interest loans for every aspect of the application process, and the state also has an expungement initiative to help get past low-level drug-related offenses off individuals' records. While not all of the city-level programs are working correctly (i.e., Los Angeles), there is a lot of good that will hopefully come from this model.

Michigan does a lot of things right with its current social equity program. Reduced license fees to qualifying applicants from minority communities are more than most states offer, with fee reductions based on how systemic racism and marijuana injustices impact an individual. Including, fee reductions anywhere between 10% and 40%). The state has also recently passed new legislation that expands criminal record expungement in 2020, which is often a major roadblock to entering the cannabis industry. We hope to see these efforts continue and for Michigan cannabis businesses to increasingly benefit from these social equity initiatives.

Illinois also has one of the more impactful state equity programs. Like Michigan, Illinois bases fee reductions on a variety of factors, including place of residence, income and relationship to marijuana arrests (including if the applicant has been convicted of marijuana-related offenses that qualify for expungement). Low-level cannabis-related crimes that are eligible for expungement include possession of up to 500 grams and intent to deliver up to 30 grams. The social equity program provides financial support toward applications and fees, low-interest loans for initial operating costs, and technical assistance and support.

While Colorado's social equity program isn't as fleshed out as the other three states', there are some promising aspects to the program. An individual qualifies for the program based on residential history within a "high impact zone," relationship to individuals affected by marijuana offenses, or household income. If an individual qualifies for the program, they also enter into an accelerator program that provides education and resources needed to gain a better foothold in the cannabis industry. The state also helps individuals receive a $10,000 cannabis business license, but there is no more financial aid beyond that. The program itself is currently lacking substance or direction, but hopefully, social equity licenses will further develop for this highly influential cannabis state.
This is an important discussion that we need to have. Let us know your thoughts on the effectiveness of current social equity cannabis systems and how states can further equality within the industry.