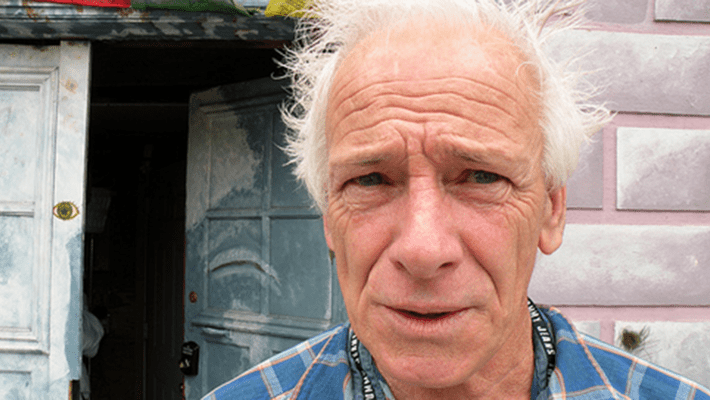 Who was Dennis Peron? Meet the Icon Behind Medical Cannabis
Dreamer. Barrier breaker. Trendsetter. Visionary. Icon. Hero. Dennis Peron was many and all of these things to a lot of people in both the cannabis world and LGBTQ+ communities. In honor of Pride Month, we're going to take a look at who Dennis Peron was, what he did for cannabis and why we remember him as the father of medical marijuana.
Peron's Early Life

Born in The Bronx and later grew up in Long Island, New York, Peron enlisted in the Air Force from an early age. He served in Vietnam and later returned home with two pounds of smuggled marijuana - a choice that would shape the rest of his life and forever alter cannabis in America. He moved to San Francisco upon his return from Vietnam and joined the Youth International Party (Yippies). Over the next several decades, he was an outspoken activist in the gay rights movement, campaigned for cannabis reform and made good friends with Harvey Milk, the first openly gay elected official in California.
He opened a vegetarian restaurant called The Island and sold weed above the restaurant. The Island soon became a favorite hippie hangout during the 70s, and from there Peron formed the Island Democratic Club and turned it into a small political hub where they worked to influence local elections and policy. Peron's first political campaign was 1972's Proposition 19, a statewide medical marijuana legalization effort. While Prop 19 didn't pass, it ended up getting over 50% approval in San Francisco and around 33% approval statewide, making it a foundational success for later campaigns. In 1991, Peron organized San Francisco's Proposition P, which passed and allowed the decriminalization of medical marijuana, a major first step in California legalization efforts.
The Founding of the Cannabis Buyers Club
When the American AIDS crisis erupted in the 1980s, Peron was quick to acknowledge marijuana as medicinally beneficial to AIDS patients. In 1990, Peron's partner, Jonathan West, died from AIDS, which renewed Peron's activism. One year later in 1991, Peron and a handful of other cannabis activists in San Francisco (such as "Brownie" Mary Rathbun) opened the San Francisco Cannabis Buyers Club, the first public cannabis dispensary in America. He created The Club for AIDS patients. Throughout the following years (this was happening at the peak of the American War on Drugs), Peron was arrested more than four times and a police officer even shot him in the leg during one arrest. The Cannabis Buyers Club served more than 9,000 patients by the time it was closed by a Superior Judge in 1998, just two years after Peron passed Proposition 215.
Proposition 215 - Paving a Way for the Future
Out of everything Peron accomplished in his life, the most iconic was his co-authorship of Prop 215. In November 1996, California Proposition 215 (the Medical Marijuana Initiative) passed and approved by the citizens of California. The final count was a landslide, securing approval by over 10 points: 56% yes to 44% no. Prop 215 marked the first time in American history that medical cannabis was legal for cultivation and use by patients and caregivers who were physician recommended. Now, 25 years later, 35 states have legalized medical marijuana in some form and 17 have legalized recreational marijuana.
Peron's View of Cannabis Legalization & Accessibility

While Peron was a dedicated advocate for medical marijuana, he was not a supporter of recreational marijuana. In fact, Peron openly disapproved of Proposition 19 in 2010 and Proposition 64 in 2016 (which passed, finally legalizing recreational marijuana for people Californians 21 and older). Peron believed that if a person used marijuana, it was for medicinal purposes and that there were countless medical reasons why a person might consume cannabis. According to Peron, anyone who wants to smoke weed should become a medical marijuana patient - to him, recreational marijuana was a political move to demonize certain users.
Peron's Later Years & Passing
After the San Francisco Cannabis Buyers Club shut down in 1998, Peron moved and spent the remainder of his life on his 20-acre cannabis farm nearly Clear Lake, California. There, he gave patients living plants so they could grow their own cannabis (he stopped selling and either gave away or sold at cost). Just under 20 years after he moved to the farm, on January 27, 2018, Peron passed away from lung cancer at the Veteran's Administration Health Center in San Francisco. He was 72 years old. Peron may no longer be with us, but his legacy will live on and we will continue to see his lifelong contributions affect cannabis in America and help bring about nationwide legalization.
Dennis Peron made an incredible impact on the cannabis world and helped set us in motion toward where we hope to be sooner than later: federal legalization. Let us know your thoughts and who else you consider to be a cannabis icon. Comment below!