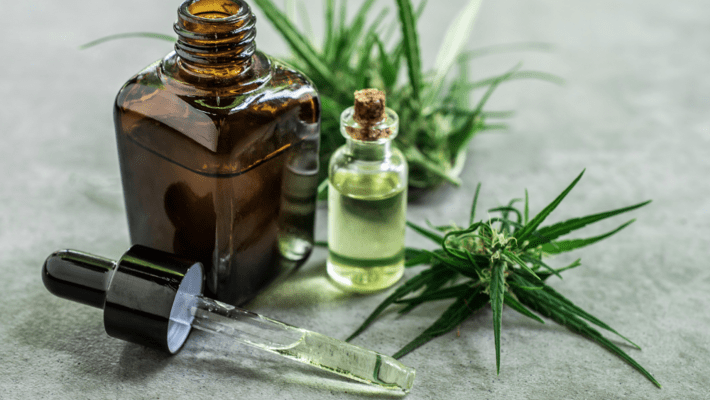 How to Buy the Best CBD Oil Online
When the Farm Bill passed in 2018 and cannabidiol (CBD) became legal, entrepreneurs, venture capitalists and scientists rejoiced at the opportunity to stake a claim in one of the fastest-growing industries in the country. Hundreds of companies sprouted up seemingly overnight to meet the incredible demand for CBD products and pure CBD oil in particular.
What is CBD Oil?

CBD oil is an elixir that is being used for a wide array of ailments that run the gamut from depression and anxiety to chronic pain, inflammation and various skin conditions. CBD has been found to have no psychoactive effects and the only known CBD side effects may include nausea, fatigue, irritability, and the possible alteration of other medication levels. A report published by the World Health Organization in 2017 stated that no public health concerns have been confirmed concerning the use of CBD, including dependence or abuse.

CBD oil can be extracted from both marijuana and hemp plants. CBD extracted from a marijuana plant may also include low amounts of THC. When taken together, CBD and THC create an entourage effect - it is commonly understood that this combination helps unlock the full therapeutic potential of cannabis. CBD oil extracted from the hemp plant (a relative of the marijuana plant) usually contains only trace amounts of THC. CBD oil is not the same as hemp oil. Hemp oil is collected from the plant's seeds and does not contain any therapeutic CBD.
The Benefits of CBD Oil
CBD oil is commonly used as an alternative medicine to combat a wide range of ailments and alleviate the associated symptoms. Several studies indicate that CBD is a useful supplement because it links with the human endocannabinoid system. Some of the most common issues and diseases it helps fight are multiple sclerosis, seizures, epilepsy, acute acne, insomnia, addiction, anxiety and depression and Post-Traumatic Stress Disorder (PTSD).
How to Buy CBD Oil

Buying CBD online can be a daunting prospect because of the amount of CBD oil for sale across hundreds of different CBD websites. It is important to buy a product of a certain quality, but it can be difficult to figure out which CBD oils achieve an acceptable standard and which do not. Unfortunately, there is currently an over-saturation of the market, and not all CBD oils are worth your time. There are probably more inferior products out there than not. To make the most of your CBD oil online experience, Where's Weed has assembled several suggestions and questions to ask that will help to ensure that your search for CBD oil results in the purchase of a product of the highest quality. While you can always simply Google, "Where to Buy CBD Near Me?" it is smart to have a bit of information ahead of time when you head to the web to buy CBD oil. We can't tell you exactly where to buy CBD oil, but we can give you some guidance. Personally, our favorite CBD Brand that passess all of these tests is CBD Infusionz!

Has the CBD been tested by a lab?
In the absence of any Federal Drug Administration (FDA) regulations, CBD oil does not legally have to be tested for purity. This doesn't mean producers should not do it. The best companies will test their product to ensure transparency, quality and consistency. A top CBD oil website will provide testing information that will ideally come from an independent third party that was outsourced to vigorously test the CBD oil.
Where was the hemp or cannabis grown?
As with anything you put in your body, the best and safest CBD will come from organic, pesticide-free, non-GMO hemp that was not imported. Look for information that confirms the use of U.S.- grown hemp that has been sourced to be sustainable and arrive fresh at the production facility.

How much THC does the product contain?
While the nationally legalized CBD can only contain up to .3% THC, in some states where cannabis is legal, CBD with a percentage of THC might be available and desirable for several reasons (such as the entourage effect noted above). If you are looking to avoid any type of psychoactive experience and simply want a therapeutic remedy, make sure that the product has little to no THC.
What other ingredients are in the product?
Purity and potency are critical to how effective your CBD oil will be. Cutting agents like Propylene Glycol (PG) and Polyethylene Glycol (PEG) can degrade into toxic elements when heated and inhaled. Other common thinning agents might be safe for ingestion or topical use but can become dangerous when heated. Be sure to only purchase pure CBD oil. Again, reputable brands like CBD Infusionz have this information listed on their website.
How was the CBD extracted?
Try to purchase CBD oil that was produced using CO2 Extraction (Petroleum-Free Processing) techniques. The use of CO2 as a solvent is a clean and pure form of extraction that will not result in any unwanted - and potentially toxic - residue.
Does the CBD oil company provide customer service?
Just like in any other industry, access to customer service that is reliable and trustworthy can be a key indicator of the quality of the CBD oil that the company sells. The availability of information about the product, the responsiveness, helpfulness and clarity of those chosen represent the brand to its customers is normally a valid barometer of the product's quality.
Perhaps the most important thing to remember when using CBD is that the product you are using might not have been produced in a controlled environment. Take time to make an educated decision when you buy CBD oil and when you see CBD for sale make sure that it is a brand that you trust before making your purchase. As always, consult your doctor when using CBD oil for treatment.
Do you use CBD oil? Why? Are you addressing a certain serious ailment or is it just for relatively minor inconveniences like headaches or muscle pain from exercise? Do you find it to be effective? What brands do you prefer? Take a second to let us know in the comments section below.