What are CBD Carrier Oils & Which is Best?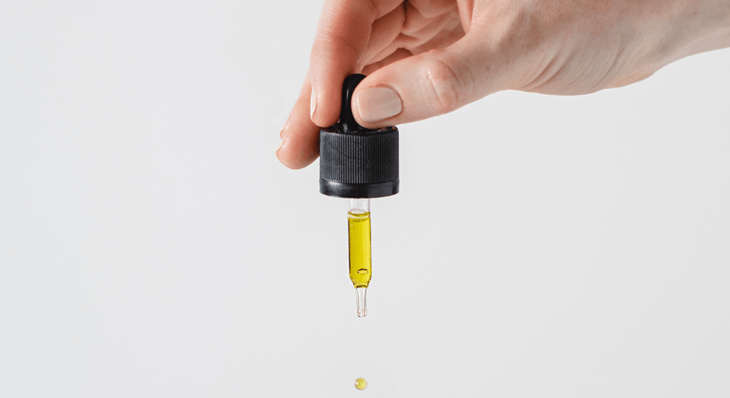 Published on Mar 21, 2021
Besides the accessibility of online CBD stores, the days of wondering whether if there is "CBD oil near me" are gone. CBD has become a massive cultural phenomenon and we spend a lot of time discussing what CBD is and how it affects your body. However, there is a lot more in CBD oil than just CBD - it also involves something called carrier oils. Let's take a closer look at what carrier oils are, what they have to do with CBD and how to tell which ones are the best.
What is CBD Oil?

CBD stands for cannabidiol, and it is one of the hundreds of chemical compounds found in cannabis. CBD along with THC, are the two most prominent compounds found within cannabis; like THC, CBD as an alternative medicine provides symptom relief for a wide variety of conditions. Unlike THC, CBD is not psychoactive and does not provide a high when used, which often makes it a very practical medicinal supplement. It is common for people to use CBD oil for pain management, but also helps provide symptom relief for these conditions, among others:
Epilepsy
Anxiety
Depression
Addiction
Seizures
Insomnia
Post-Traumatic Stress Disorder
While both the marijuana and hemp plants can extract CBD oil, it should not be confused with THC oil or Hemp oil. Hemp oil comes from hemp seeds, while CBD comes from the plant. CBD oil extracted from the marijuana plant contains low percentages of THC, but the federally legal CBD oil contains less than 0.3% THC and therefore does not provide a high. All of these oils contain key carrier oils to help your body process the substance.
What are CBD Carrier Oils?

Pure CBD is a powdery-substance that is very difficult for your body to process. CBD carrier oils are base oils that act as a vehicle for CBD, and they also provide several other key benefits.
Delivery
As the name suggests, they help carry the active chemical compound CBD and allow your body to ingest and break it down. The best carrier oils have an abundance of natural fat, which your body easily breaks down. When CBD infuses with a carrier oil, it binds to the fat molecules within the oil so that when your body breaks down the oil's fats, it also breaks down and absorbs the CBD.
Dosing
The pure form of CBD, known as CBD isolate, is a fine powder that's very difficult to dose properly. However, when the isolate dissolves into a carrier oil, it evenly disperses into the solvent. A liquid form like oil helps ensure consistency for easily measured doses.
Additional Health Benefits
Many of the most popular CBD carrier oils have unique medicinal benefits. For example, palm oil provides high levels of vitamin A and grapeseed oil is high in fatty acids that help reduce the risk of heart disease and blood clots. When these oils infuse with CBD, they continue to provide their original benefits.
What are the Most Common Carrier Oils?
The most important things to consider with carrier oils are bioavailability, flavor, consistency and cost. Of course, since most carrier oils are nut or plant-based, it's also important to know what the CBD carrier oil is if you have any relevant allergies. If you're looking for CBD with a carrier oil that's right for you, check out these popular options:
Hemp Seed Oil

Hemp seed oil is a quality source of digestible proteins and unsaturated oil. It is also high in fatty acids, which are necessary aspects of daily nutrition and heart health. It has lower solvency than other oils, so we often use it in tandem with other oils for CBD. Because of its wavering legality until a few years ago, hemp seed oil does not have as many studies backing its benefits, but the studies available all point toward it being one of the most nutritious options on the market.
Olive Oil
One of the most widely-used oils for cooking, olive oil has long been lauded as a healthy source of antioxidants and essential fatty acids. Because olive oil has been around for so long, the science behind its nutritional benefits is well-founded. It helps promote a healthier heart and a cleaner digestive system. Like any oil, it is high in fat and there is such thing as too much; however, it is a very healthy CBD carrier oil.
Medium-Chain Triglyceride (MCT) Oil

Widely thought to be the best carrier oil for CBD because of its high levels of fat-soluble compounds that are incredibly easy for CBD to bind to. MCT oil is most commonly sourced from palm and coconuts, and the individual fat molecules within the oil are smaller than normal, which means they are very easy for the body to break down and process (this means that CBD also processes more efficiently). Like other oils, overuse of MCT oil could lead to weight loss and raised cholesterol levels. CBD Infusionz is one of our favorite brands that with a wide variety of vegan-friendly CBD made with MCT oil!
Let us know what your favorite CBD oils are, what brands you prefer and how they affect you! Comment below!