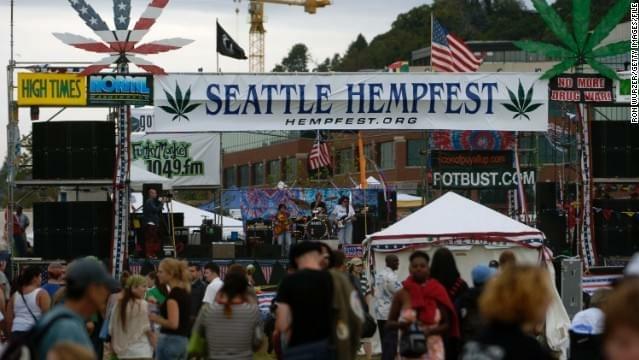 Higher Ground: Hempfest Still Matters, Dude
Marijuana has become widely popular in the last several years with the recreational legalization in 4 states and the District of Columbia, but you won't see that slowing down the world's largest cannabis rally and "protestival", Hempfest. This year will be the 24th celebration of Hempfest in Seattle, where tourists and locals alike will protest the federal ban on marijuana and commemorate the advancements in legalization. The event features a large variety of different music groups and welcoming vendors. Despite Hempfest's $1 million cost to run, the event is completely free to attend and is run off of donations.
In fact, Hempfest isn't all bands and buds and Butterfingers; there's an educational element, including Hemposium panels featuring the nation's leading voices on hemp, medicinal uses of cannabis, and ongoing advocacy, including the No Prison for Pot campaign. Over the years, Hempfest has featured the likes of Jack Herer (activist author of The Emperor Wears No Clothes), Keith Stroup (NORML), Randi Rhodes (Air America), former Seattle Chief of Police Norm Stamper, travel guru Rick Steves, Rick Cusick (High Times), Jack Cole (LEAP), master grower Ed Rosenthal, Dennis Kucinich, and yes, Woody Harrelson.