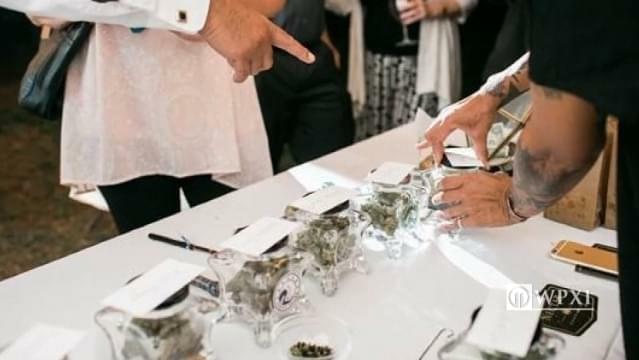 Marijuana stations are the latest trend in wedding receptions
A new trend popping up in marijuana legal states includes booking a bud-tender for your upcoming wedding. State law in places like Oregon wont allow for catered liquor sales in the same event as a marijuana bud-tender, but that didn't stop one Oregon man who pioneered this idea and still gets multiple texts from friends and family about his amazing and fun wedding. Once the idea to hire a wedding marijuana vendor hit the internet it went viral and now wedding planners are hearing about it constantly.
The California couple used Bridal Bliss to plan the day. They say it was their first request for a cannabis bar.
"We posted a couple of photos from that wedding on Instagram and Facebook, and they have just blown up," said Nora Sheils, the owner of Bridal Bliss. "They've gone viral. People either love it, think it's a fun idea or hate it and think it's disgusting.