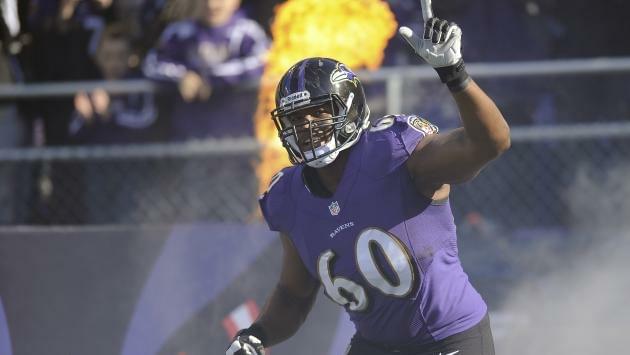 Ravens' Eugene Monroe donates $10,000 to marijuana research
The NFL has danced around the question, "is there a link between football and brain diseases?" for years now, but has finally taken the official stance that yes, the two are linked. The NFL has a strict policy against marijuana, but more and more players have come out in support of the drug and want the NFL to consider allowing what many players use both medically and recreationally. Eugene Monroe, Baltimore Ravens offensive tackle, tweeted this week asking atleast 100 players to donate $1,000 towards marijuana research through the Realm of Caring Foundation. Monroe donated $10,000 himself and plans to donate more if other players don't come through. It's time the NFL stops testing for marijuana and recognizes the medical benefits for pain and even concussions.
Realm of Caring Foundation is an organization committed to researching the health benefits of marijuana and educating the public about this form of therapy. Monroe told CNN last week that the NFL needs to change its stance on marijuana and take a look at the drug's possible benefits as it relates to pain relief and possibly concussions.