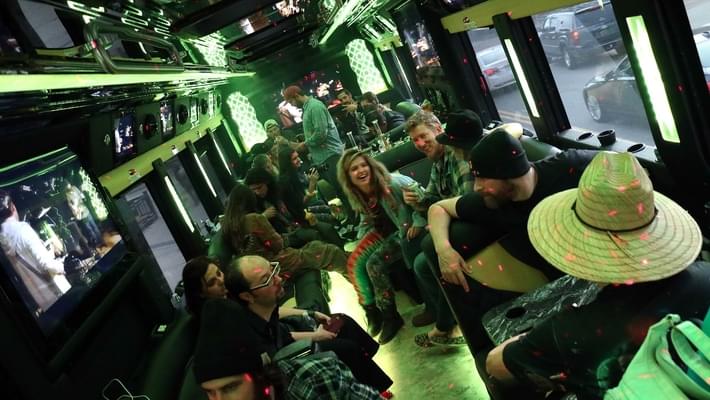 Uber for Stoners: Marijuana-Friendly Ride Loopr Launches
Planning a big night with your friends in Denver? Even if it's just another weekend, it's the perfect time to try the new chauffeur app that resembles Uber, but for the toker out on the town. Loopr is a "mobile cannabis lounge" that allows customers to purchase a pass for a specified length of time (24 hours - $25, 72 hours - $60, etc) that allows them to enter/exit the bus around Denver as they please. Loopr began their opening days with 4pm-midnight rides on Thursday and Friday, noon-midnight on Saturday, and 10am-noon on Sunday with future plans to open throughout the week. The 44-seat bus includes free wifi, bathroom, dab rigs, and any smoking tool you could want.
The app is sleek in design and easy to navigate, drawing out a detailed map of the bus's route. During its designated hours, Loopr will circle the city, focusing on the most hopping parts of town. And as you roll along, you can smoke marijuana between your designated stops — or just ride Loopr all night, if you feel so inclined.