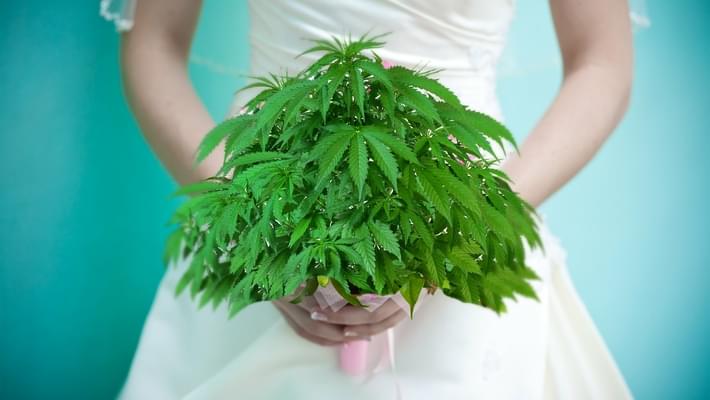 Marijuana meets matrimony at Cannabis Wedding Expo
Weddings are filled with traditions that make lasting memories for all included, and what could be better for celebrating love and bringing friends and family together than a wedding with marijuana. The first ever Cannabis Wedding Expo was hosted in Littleton, Colorado last weekend to open people's eyes to the many ways a bride and groom can incorporate cannabis into their special day. The Cannabis Wedding Expo will be headed to Oregon in March, followed by San Francisco in April.
On Sunday, the expo showed people the possibilities of marrying marijuana and matrimony.

Booths were set up, showing off a lot of different ways that you can incorporate cannabis into weddings – from just having hair and makeup artists who are cannabis-friendly to full bartending services and special edible chefs.