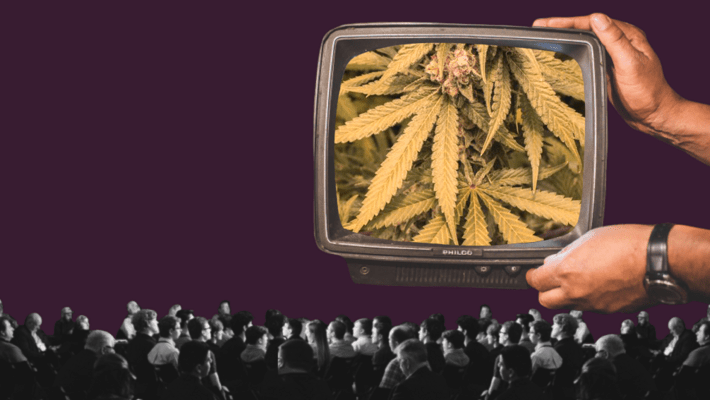 April 2021 Cannabis Events: 4/20 Edition
Spring has finally arrived! While many people may know April for its showers, those of us in the cannabis community know that April brings the best holiday of the stoner calendar: 420! While many 420 festivities were canceled last year due to COVID social distancing restrictions, this year is looking to be a bit more active for those who want to get involved. We've got tons of events to highlight this April, so get ready!

Don't miss out on the last day of one of the largest cannabis events of the year! EMERGE allows you to follow 3 different tracks with more than 30 different sessions and network with exhibitors from more than 50 different companies. Even better- you're allowed to access your account and all of the events up to 90 days later. Create a custom virtual avatar and be sure to say Hi to us at the Where's Weed booth! Get 25% off Plus and Premier tickets by using the code "WHERESWEED25" at checkout.
One of the largest CBD events in the country, CBD Expo Midwest is the place to share your products and knowledge with the industry! With hundreds of exhibitors, thought-provoking panels and exciting activities, you won't want to miss this fantastic event. The CBD Expo Midwest is open to the public and tickets start at $79.

Since its founding in 2015, the Pennsylvania Cannabis Festival's mission has been to raise awareness to end cannabis prohibition in the state. Since their conception and hard work of their cannabis community, Pennsylvania has legalized the use of medical cannabis and industrial hemp. This two-day event will feature more than 150 vendors, live music, cannabis-centric speakers and discussion panels. Even better, this event is free for the general public and leashed-pet friendly!
This week-long celebration will feature a showcase of cannabis events showcased online and throughout Chicago, IL. Events like the Illinois Cannabis Guide Awards and more will be featured in this showcase of the Chicago cannabis industry. Tickets to the Illinois Cannabis Guide Awards start at $25, while other Chicago Cannabis Week Events are free! Head to their website to get more information.
Hosted by Americans for Safe Access, the National Medical Unity Conference is an online conference dedicated to medical cannabis. Corresponding with President Biden's 100th day in office and themed "No Patient Left Behind," this conference will address the many legal barriers that MMJ patients have to face and what our government needs to do to address these issues. Additionally, this conference will feature panel discussions with question time, breakout sessions for attendees and expert-led workshops.
While it may not technically be an event with live speakers or guest DJs, The Ultimate 420 Giveaway is something you wont want to miss. We've partnered with our friends at LEVO, Stashlogix, CBD Infusionz, Terpy J's and Letter Shoppe to bring you only the best of the best in the industry (that can legally be shipped to all 50 states). Hit the link to find out how you can win over $1,000 in prizes!
Other April Cannabis Events:

April 1, 2021:
April 3, 2021:
April 5, 2021:
April 6, 2021:
April 7, 2021:
April 8, 2021:
April 9, 2021:

April 10, 2021:
April 14, 2021:
April 16, 2021:
April 17, 2021:
April 18, 2021:
April 20, 2021:

April 21, 2021:
April 22, 2021:
April 23, 2021:
April 24, 2021:
April 26, 2021:
April 27, 2021:
April 28, 2021:
April 29, 2021:
April 30, 2021:
Did we forget any April or 420 cannabis events? Let us know in the comments!