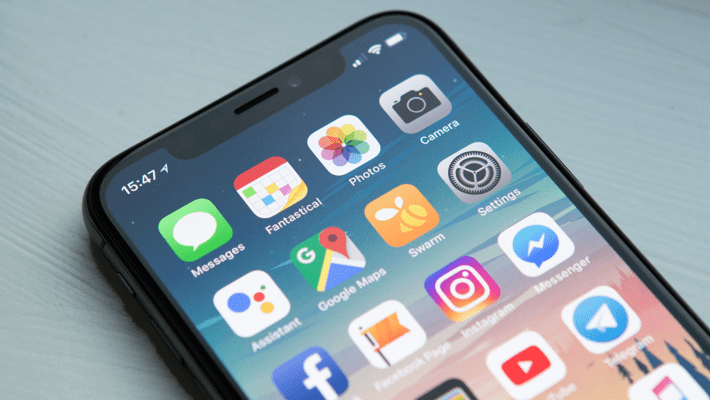 Top 10 Cannabis Apps to Download Now
Let's face it, we're all on our phones quite a bit these days. Whether it's scrolling through social media, playing games, working or texting friends, there are a lot of reasons to be on your phone throughout the day. So, our question is simple: why not add some cannabis apps into the mix and spend a little more time diving into weed culture? Or perhaps even better, why not download a few games that are worth playing while high? Here's a look at ten apps we think you might want to check out.
Growing Apps

SimLeaf | iOS & Android | $2.99
This weed app is a gamified approach to medical marijuana growing education. Grow a virtual marijuana plant and control the environmental conditions to learn what works best. Manage things like light, temperature, water levels, nutrients and humidity to experiment in a safe space. This cannabis grow app is ideal for anyone who wants to learn how to grow without spending tons of money figuring the intricacy of the craft.
Grobase is a growing schedule app complete with a grow journal and calendar that you can customize for every plant you're cultivating. Make profiles for every room and each plant to tailor, upload photos and videos to share with the community, and learn better ways to grow the best bud. This app will help you manage your plants, feed them at the right time, and track progress - it is a must-have for any grower.
Lifestyle Apps

Puffy App is one of the most robust social platforms built specifically for cannabis users. This app lets you connect with other people within the cannabis community. Become friends, set up and attend events in your area, discover trending content and message in-app. If you want to get involved within your local cannabis community, this app is a must-have.
Where's Weed is the quintessential cannabis app. Use it to find nearby dispensaries, search for local deals, post and read shop reviews, look up strains and reviews and read blogs about marijuana and the industry. You can also lookup state and city travel guides to learn about local cannabis laws and regulations. If you're part of the cannabis community, this app is a must-have.
Releaf | iOS & Android | Free
This free marijuana tracker is an essential tool for keeping track and learning from your cannabis use. Track how much you've used and what strains you've tried using the cannabis calendar. Discover patterns to improve your cannabis use and learn what is most effective for you. You can even share with the Releaf community to help others discover what marijuana works best for them.
For as many marijuana apps as there are on the market, it's not easy to find a quality cookbook application. Weed Cookbook 2 is the best available with hundreds of recipes to explore. This app has recipes for meals and drinks, butter and oils and tinctures. Learn how to cook with cannabis for free with the best cannabis cookbook app available.
Calm | iOS & Android | $14.99/month or $69.99/year or $399.99/lifetime
While not a cannabis app, it's one of the best applications for stoners who enjoy getting high to sink into ambient noise and meditation. Calm offers hundreds of hours of relaxing music and meditative stories read by celebrities like Matthew McConaughey, Idris Elba, Kate Winslet, Nick Offerman and Harry Styles. It's the priciest app on this list, but it's well worth it - perfect for chill sessions and falling to sleep stoned.
Mobile Games

Wiz Khalifa's Weed Farm | iOS & Android | Free (in-app purchases available)
Featuring one of the biggest cannabis icons of the generation, this game is the perfect time-killer. The concept is simple: build your own farm and develop the strangest, dankest weed. It's an idle game, so you can watch your farm slowly develop. Play and connect with friends and build a cannabis empire in this highly-addictive game.
The sequel to a mobile gaming classic, Weed Firm 2: Back to College is a nostalgic return to form that will keep you entertained for hours (stoned or not). Grow well-known weed strains and sell to an eclectic range of buyers (from quirky farmers to visitors from other planets) to grow your weed empire. Start in your RV and don't stop until you're an intergalactically known supplier.
Okay, so this game technically doesn't have anything to do with marijuana, but it is arguably one of the best mobile games to play high. Play as Alto on an endless runner game that has you sand surfing through a stunningly illustrated world. The relaxing gameplay and colorful animation secure its place on this best apps for stoners list.
Do you use any of these or know any other marijuana apps you think should be on this list? Let us know which weed app is your favorite and leave a comment below!