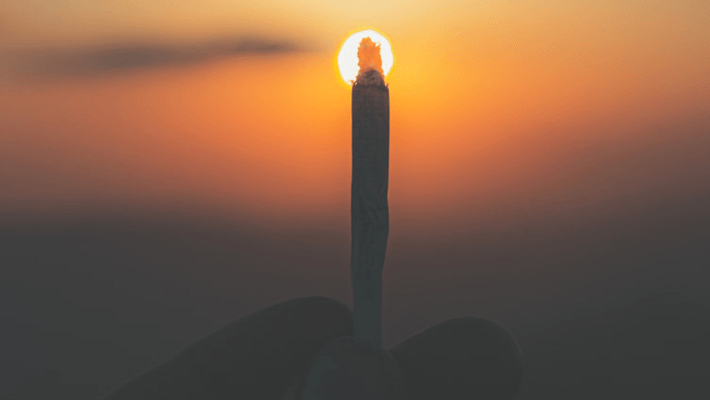 What is Cali Sobriety? The Latest Cannabis Trend
The rapid emergence of cannabis as acceptable for both therapeutic and recreational use continues to surprise even some of the most ardent cannabis activists who have been working for legalization and social acceptance for decades. There are now 15 states in the country that allow adults to possess cannabis for recreational use and 35 states and Washington, D.C. offer at least some type of legal access to medical marijuana. A study published in November 2019 by Pew Research Center revealed that two-thirds of people in the U.S. think that the use of marijuana should be legal and the percentage of Americans who oppose legalization is down to 32% from 52% in 2010. This ongoing reduction of the social stigma of marijuana use is increasing decriminalization across the country, slowly providing more cannabis research opportunities and prompting lawmakers to consider pardons for past marijuana-related offenses. In the Golden State, it has also led to what some have presented as a new sober definition: California Sobriety.
What Does California Sober Mean?

The notion of sobriety generally tends to veer toward a strict avoidance of addictive drugs like alcohol, cocaine and heroin. Marijuana is usually included in the list of drugs, too. California Sober - or Cali Sober - is a relatively new name created to indicate that an individual is abstaining from all drugs except cannabis. It makes some sense when you consider that being sober normally does not include the use of stimulants like nicotine and caffeine; why not include cannabis, which is a fairly mild intoxicant when used in moderation? Introduced in the often-cited VICE column penned by one of their former journalists by the name of Michelle Lhoog. In the piece, Lhoog describes her use of all sorts of drugs to allow her to party until dawn at shows and clubs and still be able to make it into the office and produce articles for VICE. Eventually, the lifestyle overwhelmed her, and she made the move out to Los Angeles where she found that the drugs she had used back in New York were no longer attractive and conducive to her new Southern California lifestyle. Many people choose to smoke weed to stop drinking, but Lhoog wasn't just smoking weed instead of drinking alcohol. She was also smoking weed instead of using cocaine, MDMA and ketamine. She coined the term "Cali Sober" to describe her new lifestyle of choice.
Why Do People Prefer Smoking Pot Over Drinking?

The dramatic transformation of how cannabis and cannabis use is viewed in the U.S. and a broad swath of the rest of the world means that a formally illicit drug is now comfortably ensconced in the mainstream for both recreational and medical purposes. More and more people are realizing that the negative effects of alcohol - both physical and mental - are simply not worth it and cannabis can be a part of a move toward a healthier lifestyle that still allows for relaxation and relief. The burgeoning trend is popular with the aging Gen X population that doesn't like how even moderate alcohol use can result in hangovers and anxiety and also younger generations that are taking advantage of legal cannabis and avoiding alcohol completely. The health benefits of marijuana have also contributed greatly to the surge in Cali Sober popularity. While there can be negative aspects of cannabis use (especially when consumed in large quantities), they are not nearly as extreme as the negative effects that sustained alcohol use can have on the human body.
Does a Cali Sober Lifestyle Result in Cannabis Dependency?

There is evidence that heavy marijuana use can result in some type of physical and/or mental dependence. In fact, there are several marijuana anonymous organizations around the country and according to the National Institute on Drug Abuse around 138,000 individuals voluntarily sought treatment for their marijuana use in 2015. Comparatively, Alcoholics Anonymous' membership of over two million people, which only counts registered members and does not take into account the millions who suffer from alcohol addiction but do not seek formal organizational assistance. As with any substance intake, moderation is key. Some people enjoy a little weed in the morning and a little before bed. Unlike someone who wakes up and reaches for a beer or a glass of wine, wake and baking is not a particularly addictive behavior. A large part of the allure and growth of the Cali Sober movement predicates on being healthy, much like the rise in the popularity of low-carb beers, seltzers and infused waters. Highly sugared sodas are out and LaCroix is in. Booze, beers and wine are out and weed is definitely in.
Do you enjoy a Cali Sober lifestyle? If so, why did you choose to cut out everything other than weed? Have you noticed any benefits? Let us know in the comments section below!