5 Tips to Avoid Buying Bad Weed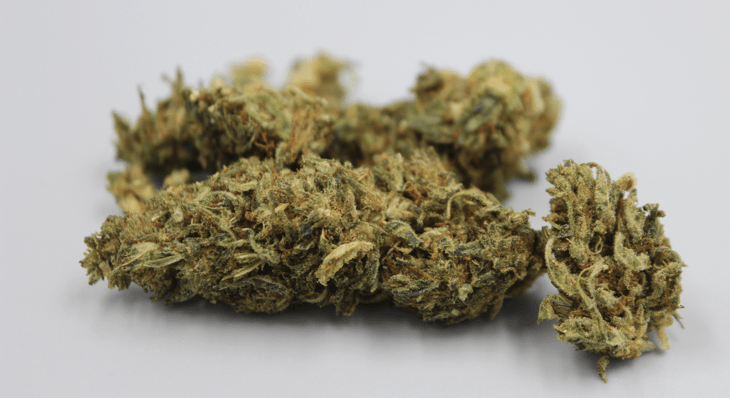 Published on May 23, 2021
Especially if you're new to weed (and because there is so much available on the market), it can be easy to accidentally buy bad weed without knowing it. Fortunately, there are a few tips and tricks you can employ to ensure you get the quality weed you want. We've created this guide so that you'll know how to make the right purchase next time you visit your local dispensary to buy some bud.
Why Smoking Good Weed is Important

The difference between good weed vs. bad weed can make a huge impact on your overall smoking experience. Good weed will provide you with an easy, enjoyable high, a flavorful, refreshing mouth-feel, and an automatically pleasing experience. Good weed is the difference between industrial, commercial farming and small, local operations. Good weed is investing in your community and experiencing the product of time and money well-spent. Much like the government's only source of marijuana for research purposes, mass-produced marijuana is subject to high volumes of seeds and stems, over-cultivated soil, and lack of individualized focus on what matters: quality.
How to Buy Weed the Right Way
The next time you go to your local dispensary to purchase a new strain, consider the following suggestions. They may be the difference between buying something you enjoy smoking and something you smoke only to chase a perhaps not-quite-worth-it high.
Smell the Weed

During COVID-19 and the restrictions subsequently imposed, smelling the marijuana you wish to purchase may not be an option. In this instance, we highly defer to the final suggestion of this blog: talk to your budtender. For the sake of creating a guide under normal circumstances, however, let's assume you can sample the smell of each strain available at your local dispensary. Quality marijuana should smell earthy, robust, and fragrant. Depending on the strain your sampling, quality marijuana could smell fruity, tart, woodsy, musky, herbal, or even citrusy. Dry, subquality marijuana will smell skunky, bitter slightly nauseating.
Look for Trichomes
The standard symbol for marijuana is the five-leaf marijuana plant, plain and green. However, quality marijuana looks nothing like this symbol. Nugs of marijuana should be covered in colorful, variant trichomes, small glands that grow off the green leaves of weed. Visible, lush trichome structures are an easy way to determine the health of marijuana. Trichomes are a natural shield that helps keep the plant stay healthy - the more visible trichomes are, the healthier and higher quality your marijuana likely is.
Conduct Brand Research
While we can tell you how quality marijuana should smell and look, there's a lot to be said about who grows the weed. One of the biggest issues with legalized marijuana is large businesses see cannabis as a quick buck and easy investment. Commercial farms produce thousands of acres of weed at a time, use industrial processes to quickly cultivate and dry and turn around to sell it as a premium product in a hyper-competitive space. We urge you to research local growers and look into where you're weed is coming from. One of the best ways to ensure quality (and the continued proliferation of quality weed as an industry-standard) is to buy local. Smaller farms work with smaller yields, allowing for more precision and consistent quality control.
Check Texture & Avoid Lots of Seeds or Stems

Trichomes are a huge indicator as to whether bud is healthy or overly commercial and subpar. Another great indicator lies in marijuana's dryness and robustness. Quality marijuana shouldn't look dry or overly moist, and the industry standard for healthily-kept marijuana is between 55% and 65% humidity. Healthy bud will be full and vibrantly colorful and it should be lacking in stems and seeds. Marijuana has three discernable parts: the flower, stems, and seeds. The flower, on which the trichomes exist, lush and colorful, is the part of the plant you want to smoke. Poorly cultivated marijuana will also contain the stems and seeds, parts of the plant that deter the overall flavor and benefits.
Talk to Your Budtender
Researching quality brands is a great start, but your most immediate source of one-on-one cannabis knowledge is your local budtender. Next time you go to your local dispensary try something new, ask your budtender what they suggest. Tell them you're interested in quality products from a good farm that supports local business and tastes amazing. Let them know your flavor preferences and what type of high you enjoy - your budtender will likely have suggestions and help you navigate higher-end weed that's worth your time and money.
Do you have any special tips and tricks for making sure you buy quality weed? Comment below to let us know how you decide and what your favorite products or brands are!