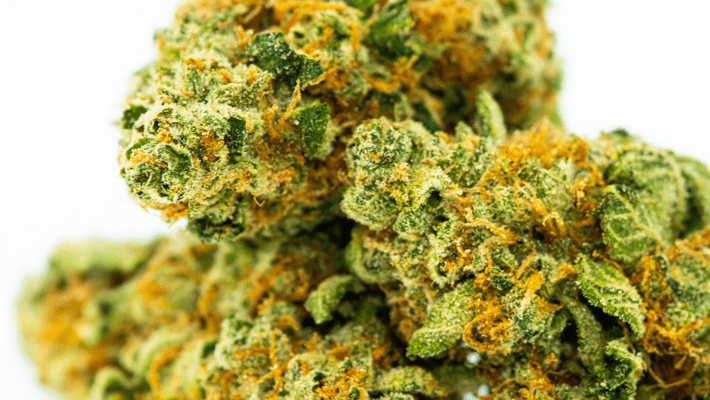 What Makes My Weed So Sticky?
There's nothing better than getting your hands on some good sticky weed, but what makes weed sticky? Is sticky weed better? Sticky weed can mean your bud has been grown with care and properly cured. Unfortunately, this doesn't guarantee that all sticky weed is good. Fortunately, there are ways to tell if sticky weed is good for the right reason or not.
What Makes Good Weed Sticky

Hopefully, if you find yourself in possession of some sticky weed, it's because the product has been properly cured into healthy flower. If you've ever wondered "why are my buds so sticky," the answer is that the good kind of stickiness is a result of high resin and trichome counts. Trichomes are the small crystalline bulbs that form across the surface of marijuana that produce resin, a sappy secretion that contains most of marijuana's cannabinoids, such as THC, CBD, CBG and CBN. Therefore, stickier buds are likely going to have high THC counts and a more potent effect. Sticky bud (aka sticky icky weed) owes its quality to proper cultivation.
Growing a healthy marijuana plant that produces sticky buds takes time and tremendous care. Unlike sticky weed, dry weed usually means that it is older, was dried too long after being picked, contains fewer trichomes (and therefore THC-heavy resin) or has been made quickly and cheaply. Dry weed can still get you high, but it's more likely to be a harsher smoking experience and you may have to smoke more to feel any of the psychoactive effects. Drier weed does, however, weigh less and therefore cost less, meaning that it's a matter of quantity over quality. Because of this and its already lower THC content, dry weed is generally ideal for decarbing for turning mixing into edibles,whereas sticky weed is better for smoking.
What Causes Bad Sticky Weed?
It's a common misconception that all sticky weed is good. Your bud is likely going to be sticky for one of two reasons. It's either really good flower or production was rushed. If your weed is sticky because it's lower quality, it can simply be outright unsafe to smoke. Weed that was rushed during production, not properly cured and stored before effectively dried will result in sticky nugs that will either lose that moisture and leave you with an ashy, hollow bud or remain overly moist and mold. Please note that smoking moldy weed can be incredibly dangerous - any weed (sticky or not) that has mold should be thrown out immediately.
The Curing Process and Sticky Weed

High-end sticky icky weed is made through proper curation, which has several critical steps that have to go just right to result in beautifully sticky buds. First, the branches of the marijuana plant, where you find all the buds, must be cut off when the plant's trichomes are at their resinous peak. As soon as the buds are removed from the plant they must be dried to get rid of excess moisture and develop the proper taste and smell. Not all weed dries at the same rate, so each plant needs to be individually cared for to produce the highest-level sticky weed. It takes roughly 5 to 15 days for most cannabis to dry. During that time, the moisture content of each bud is supposed to reduce from 80% of its total weight to just 10-15%. Once the bud is perfectly dried and trimmed, it's ready to be cured.
The curing process usually takes a few weeks to complete and involves daily care. The trimmed bud is packed into curing jars (usually sealable glass mason jars) so that the jar is full but the buds are not crushing each other. The jars are then stored in a cool, dark, dry location and opened once a day to let the bud breathe. During their time open, the collective moisture escapes and is replaced with fresh air to then be filtered out the next day until the bud is properly cured. Over the weeks in which marijuana is cured, its aroma will mature and become more potent and delicious. If not properly dried or cured, that moisture will get trapped and result in a sticky, wet weed that easily forms mold.
How to Tell if Sticky Cannabis is Good

Know how to tell good weed from bad weed is an important skill to have as a cannabis consumer, especially when you're trying to decide if it's sticky for the right reasons. Fortunately, weed that is sticky because of high moisture levels and improper curation has a few tell-tale signs.
Texture
Sticky wet weed will feel spongy and squishy as opposed to quality sticky weed, which will be firm and springy.
Ability to Break Apart
Sticky wet weed will bend and not break apart easily. If your sticky weed has been properly dried, it will fall apart easily and break between your fingers when preparing to smoke.
Smell
Quality sticky icky weed will have a pleasant, strong smell from all the healthy terpenes. Unhealthy sticky weed will smell musty and damp in a very recognizable way.
Stickiness
The type of stickiness between good and bad weed will also be different. Sticky weed that has been properly cured will feel like you're touching sap off a tree and will stick to your fingers. Unhealthy, overly-moist sticky weed won't stick to your fingers and will feel more slimy than sticky - that's the stuff you want to stay away from.
There truly is nothing better than some quality sticky weed. Comment below and let us know what your favorite sticky strains are!