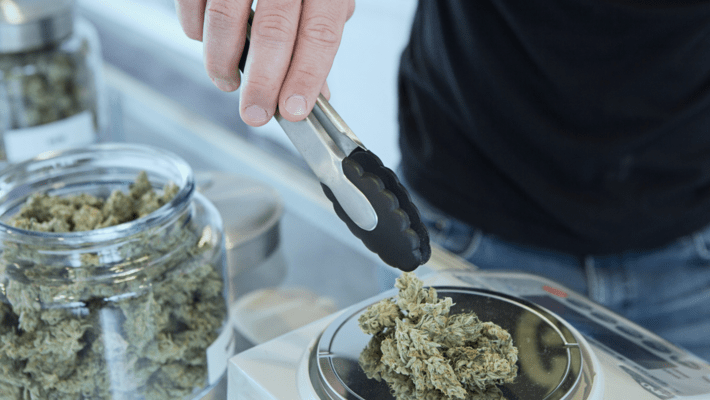 How Do I Buy Weed from A Dispensary? Top Tips for First-Timers
Do you remember your first time going to a restaurant and being able to order for yourself? Perhaps you were nervous as can be, unsure whether you got the names of the meals right or the amount of cash you need for the purchase. You may look back on that and laugh, especially if you've been to that restaurant again and again ever since, but everything can be a little scary the first time, even if it seems pretty mundane for others. Just like you sometimes need tips on how to smoke marijuana for the first time, you probably need tips on how to buy marijuana for the first time in a dispensary. As more states legalize marijuana, dispensaries are rolling in to fill the void and cater to newcomers. If you are wondering what to know for the first dispensary visit, here is some good advice to make the exchange smooth.
New Markets
The number of states that have legalized cannabis continues to climb. From Montana to Arizona, from Virginia to Maine, cannabis dispensaries are popping up to meet the demand of tens of millions of Americans who would have had to grow it (or look for a sketchy Craigslist connection) just a few years ago. However, the dispensary experience is not universal from state to state: if you wonder how buying at a dispensary works, you should know that what works in one place won't work in another. States like Colorado make it possible to buy pot with a debit card, while states like Illinois are cash only. There are universal tips about how to get the most out of the first dispensary visit.
Tip #1: Don't Go Alone

There are many things in life you can, or even should, do alone. You should certainly go underwear shopping alone; you should consider moving alone just to see what you don't need to carry to the next place in your life, and you can always go to a guilty pleasure movie (like The Emoji movie) alone. However, when going to a dispensary for the first time, consider bringing a friend.
Tip #2: Bring Cash
As mentioned, not all states mandate that purchases be done in cash. However, cash is certainly king in the dispensary for several reasons. First, it means you have a spending limit, so you won't go well above like you could with a credit card. Additionally, it allows you to tip staff, who are always more helpful to generous customers. Make sure they're 21 or over though!
Tip #3: Don't Buy the Strongest Stuff
Whether you are a cannabis veteran or a newbie, you should know that some dispensary products are serious business. A dispensary's high-THC strains are far, far more potent than you will find from other places, and a single puff of one may be the equivalent of an entire bong rip of mid-grade stuff. What's more, concentrates are sold that can put you to sleep if you aren't careful.
Tip #4: Don't Be Afraid to Ask

Dispensary staff has seen just about every flavor of stoner under the sun, and you won't embarrass them by asking their opinion or advice. They may have tried a good strain recently or may point you towards a new option that just hit the shelves. Ask questions because they get paid to answer them.
Tip #5: Consider A Loyalty Club
If you know that your first time in a dispensary is certainly not going to be the last time, you may benefit from one of the loyalty programs that bigger dispensaries offer to keep customers coming back through their doors. Usually, a loyalty program comes with a set discount (usually 5% off your total order) as well as seasonal discounts and sometimes free goodies, like a free gram on your birthday.
Tip #6: Ask to Smell
The best way to know that you are getting good bud is to use all your senses. However, you won't be able to touch the weed at a dispensary, nor can you taste it. All that is left is your sight and your smell, and if you aren't convinced of weed quality by looking at it, ask to smell it. Many staff will hand over a container specifically for taking a whiff, allowing you to determine whether the bud is right for you before you pull out your wallet.
Tip #7: Learn About the Community
Many dispensaries will have a public bulletin board that permits anyone to list everything from a business card to a group class to a festival in a nearby park. These community boards are great ways to find a local business, meet new people, or even advertise your own services to the neighborhood. Take a moment to look about and see what fellow potheads are advertising.
Tip #8: Check for Discounts

Just like a bakery will sell cheap donuts that they couldn't sell yesterday, so too will dispensaries lower the price of nuggets or joints or edibles that haven't moved from the shelf in a while. This does run the risk of lower quality bud, but pot has a very long shelf life and won't go bad if it's been out for a week. If you are looking for a bargain, there are often discounts available from dispensaries that want to clear out old inventory, allowing you to get the marijuana you need while keeping more dollars in your pockets.
Do you have any funny stories about a dispensary experience? Have you found any other solutions for buying weed at a dispensary? Let us know in the comments below!