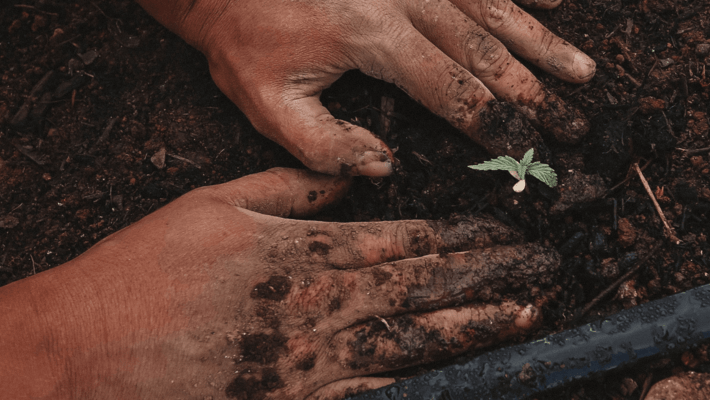 How Do You Become a Legal Cannabis Grower in California?
As the legal cannabis industry continues to grow, morph, and change into one of the most lucrative and attractive new upstart industries in the world today, it only makes sense that more and more people are trying to get involved. With the legal industry now supporting 321,000 full-time workers, after only a few years of legalization efforts, it's no wonder so many are in a rush to get involved. With so many looking to dive head-first into their cannabis careers, the hardest part is figuring out how and when to get their start. This article aims to help in that regard.
We're going to break down in detail how to become a licensed cannabis grower in California, arguably the richest and most well-developed market for legal weed in the entire world. We'll be including all of the tips and tricks when it comes to how to become a grower at a dispensary, how to become a master grower for either legal or recreational cannabis consumers, what certificates and degrees to get and where to get them, and what to expect as a master growers pay once you get there.
Think of this article as your compressive guide for how to become a licensed, thriving legal cannabis grower working for a dispensary, not for someone licensing their own grow facility. That's a whole different piece for a later date. This article is for the
So without too much further ado, let's get right into it!
How to Become a Grower for a Dispensary

First and foremost, we need to set the exact steps you'll need to take to become a master grower for a dispensary before we get too into the weeds on specific details. So let's start with the basics.
Firstly, you'll need either a license, some type of certification, or a degree before you can ever make money for yourself as a master grower. After all, you'll have a hard time becoming a successful, mainstream accountant unless you go to school for it, even if you're already a math wiz. Why? Because that degree or certificate is a verification, a co-sign from a big organization that you actually do know your stuff when it comes to growing.
With that in mind, there are a few different ways you can go about getting that education, certification, or degree to verify your skills. We're going to briefly touch on each of those options here.
1. Getting Your Master Grower Certifications Online
In today's modern age, pretty much everything can be done over the internet. So why wouldn't it be the same for getting an education to become a certified master grower? While there are countless programs online that will train and certify those looking to be master growers, you should strive to set yourself apart from the pack by doing an accredited program like one from the National Cannabis Industry Association. It's also worth noting that you should consider getting a bachelor's degree in some type of horticultural science to bolster your credentials better. Both the growers certification and the bachelor's degree can be pursued and gotten online!
2. Oaksterdam University

If you're already based in California and want to attend classes in person on how to become a legal medical grower, then look no further than the first-ever cannabis college! Located in Oakland and created by legal cannabis pioneer Richard Lee, the mission of the university is to "legitimize the business and work to change the law to make cannabis legal." While the school is currently only offering classes online due to a fire at their facility last year, the campus will soon reopen and give in-person classes so that people can get certifications and degrees related to becoming master growers themselves. It's a great option if you're already in the Golden State and looking for opportunities.
Once you get your verifications and degrees, the next step is getting your foot in the door at a local dispensary! Most importantly, you'll be ready to make some money instead of paying for degrees, certifications, and classes.
Master Grower Salary
While we'd love to give you a more definitive answer here, the fact is that there's a massive disparity in how much a master grower could make while working for a dispensary. There are many factors to consider when the typical range in the state of California is between 65-106k per year.
Some of those factors include:
The type of dispensary you're working for (medical vs. recreational)
Where your dispensary is located (high-income community vs. low-income community)
Your experience (entry-level vs. mid-career)
Other degrees held (bachelor's degree vs. masters)
As a general rule, you should try to gather as much experience as possible. That will, in turn, raise your value to the dispensary you're working for and increase your wages. That process will take time, however. Be patient and be ready to work hard, and you'll do fine!
Commercial Cannabis Growing in California

If you're looking to start a grower facility of your own, you'll need to take a few more steps from here. Thankfully we here at Where's Weed have your back to break down things like commercial grow room set-up costs, dispensary license costs, and all the other details you'll need to know to get your own grow going.
Let's break some of that down in detail here:
1. Get Local Approval for a License
The licensing process in the state of California is, to put it kindly, complicated to try to navigate through yourself. Before you can even apply for a state-level license, you'll need approval from the local level. For example, the city of Los Angeles approves commercial cannabis activity, but the country prohibits it. It's best to navigate that process with legal counsel to avoid taking a wrong step, breaking the law, or setting yourself back.
2. Have Your Money Ready
Starting your own commercial grow is expensive in the state of California. Just the license alone is nearly $5000 per year, and that doesn't include your costs for equipment, the cannabis itself, or rent for the space you'll need to grow. You would be better off working for a dispensary than trying the eat the costs of starting your own grow, especially in a well-established legal cannabis market like California.
The Bottom Line
Starting your career as a master grower is a goal that's realistic, attainable, and lucrative. But you'll need to put in the time and work to get there. Just like any other cannabis industry job, you're getting in on the ground floor of a multi-billion dollar business. Imagine how much potential for growth you have once cannabis is legalized federally!
Are you looking to become a grower in California? Let us know what questions or insight you have below.