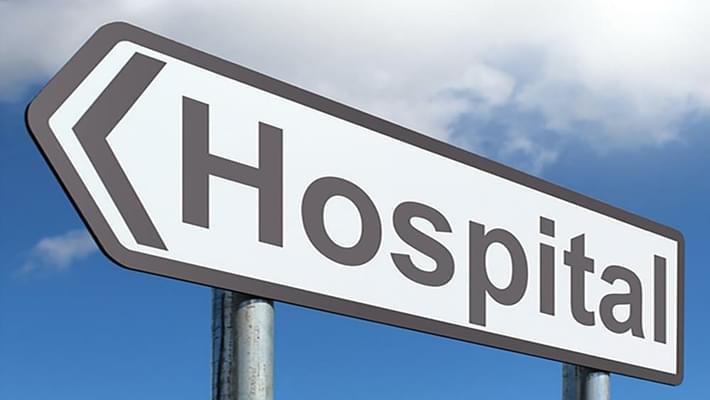 Is CBD the Next Treatment for Epilepsy?
Worldwide, 65 million people live with epilepsy and in the U.S., around 3.4 million people live with this chronic and often debilitating disorder. Epilepsy is characterized by unpredictable and sometimes uncontrollable seizures. To help combat seizures and related neurological symptoms, different epilepsy treatment methods are available, but many are ineffective and/or cause adverse side effects. For these reasons, CBD-based drugs are being consumed at increasing rates including Rick Simpson Oil (RSO) and FDA-approved Epidiolex. To learn more about the relationship between CBD and epilepsy, how this alternative medicine can help treat seizures and the impact CBD-based medicines can have on epileptic patients' lives, keep reading.
Epilepsy - Negative Effects & Symptoms:
From a medical standpoint, epilepsy is a central nervous system or neurological disorder that consists of abnormal brain activity resulting in seizures, strange sensations, loss of awareness and/or spurts of unusual behavior. If an individual has epilepsy, it's because they either experienced two unprovoked seizures or one unprovoked seizure with the likelihood of more, not caused by an external force.

The electrical events that create various neurological symptoms originally occur in the brain. Seizures are the main issue epileptic patients experience, but other struggles usually arise moving forward. Oftentimes, an epilepsy diagnosis results in different changes that can affect one's safety, relationships, work life and driving abilities. Epilepsy affects everyone differently, but certain symptoms and effects are common amongst those with this diagnosis.
For example, most epileptic patients have experienced or continue to experience several of these symptoms: headaches, depression, anxiety, confusion, lack of control, labored breathing, drowsiness, abnormal or irregular heartbeat like arrhythmia and muscle loss. To help combat some of these symptoms and effects, traditional and non-traditional epilepsy treatment methods are available.
Epilepsy Treatment Methods:
Unfortunately, there is currently no cure for epilepsy. In the meantime, to help combat seizures and related symptoms, some available conventional treatment methods include pharmaceutical medications like AEDs (anti-epileptic drugs), vagus nerve stimulation, responsive nerve stimulation, diet or lifestyle changes and sometimes even surgery.
Sadly, there's no guarantee that these methods will be effective nor is it guaranteed that a patient won't experience any adverse side effects. Thus, alternative treatment methods like CBD-based drugs are gaining attention by epileptic patients and individuals within the medical community.
In recent years, the use of CBD for epilepsy has significantly grown. Since this cannabinoid is non-psychoactive, non-toxic and safe, consuming CBD for seizures and epilepsy has become much more mainstream now than ever before. Due to Cannabidiol's vast medicinal and therapeutic value, a multitude of individuals are becoming interested in the idea to buy CBD oil for seizures to achieve relief and gain well-being improvements.
Popular Alternatives to Traditional Medications
Nowadays, countless epileptic patients actively search for alternative medicines like CBD in hopes that it will combat their seizures and associated symptoms. Although CBD isn't a cure-all, it may make a positive impact in epileptic patients' lives, whether it's reducing the number of seizures they have or alleviating painful symptoms as a result of having epilepsy.

What has slowly become the norm for many patients, is consuming both CBD and AEDs. Another wellness theory consists of combining CBD, terpenes and AEDs. When terpenes and CBD are combined, heightened effects typically occur, which can potentially increase the seizure-fighting effects of the treatment.
Additionally, one study expressed the following about the synergistic role between phyto-cannabinoids and phyto-terpenoids that could help in the area of epilepsy: "Additional reports claim potential synergistic interactions of phytocannabinoids and phyto terpenoids that may include therapeutic effects on pain, inflammation, depression, anxiety, addiction, epilepsy, cancer, fungal, and bacterial infections."
New Research on CBD and Epilepsy
Questions surrounding the use of CBD oil for epilepsy and how to use CBD oil for seizures continue to multiply. Since the FDA approved the CBD-based drug, Epidiolex, more discussions have taken place regarding the relationship between CBD and epilepsy. Originally, Epidiolex was created to help treat epilepsy and specific seizure disorders including Lennox-Gastaut syndrome and Dravet syndrome, and so far has been successful.
Furthermore, Epidiolex is especially unique because it's the first FDA-approved drug that contains a purified cannabis-derived substance. According to several controlled clinical trials that focused on 516 patients, it was discovered that when Epidiolex was consumed with other medications, it demonstrated its efficacy in decreasing the frequency of seizures as opposed to a placebo.
Additionally, in May 2019, a synthetic, non-intoxicating analogue of CBD was produced and tested with the intention of helping treat seizures. According to researchers at the University of California-Davis, the drug is called 8,9-Dihydrocannabidiol (H2CBD)--a synthetic molecule with a similar structure to that of CBD.
Recently, researchers put H2CBD to the test alongside CBD itself to witness its efficacy in treating seizures. It was found that H2CBD and CBD were equally effective for reducing the frequency and severity of seizures in rats.
Potential Side Effects of CBD:

Although Epidiolex has been proven to be effective in numerous cases, it's possible for it to cause adverse side effects. Some of these side effects include sleepiness, lethargy, decreased appetite, insomnia, infections, diarrhea and liver injuries. Then, similar to various AEDs, several severe side effects that can occur after consuming Epidiolex include new or worsening depression, agression and thoughts of suicide.
It's possible to experience side effects from CBD too though. Sometimes, people feel sleepy after consuming CBD, but others may experience feelings of indigestion or abdominal cramps. Since everyone's metabolism and genetic makeup is different, the effects each person will experience after taking CBD will be unique.
The Impact of New CBD Medications
Overall, the wellness theories mentioned above and the evolvement of CBD medicines may positively impact epileptic patients' lives in the future, especially if or when other medications are ineffective or if serious side effects occur. By incorporating CBD into one's regimen, quality of life improvements can be achieved, which can lead to patients living healthier, happier and less debilitating lives.
What are your thoughts about CBD helping treat epilepsy, seizures and other ailments? Let us know in the comments below!